About The Ambitious Entrepreneur Podcast Network
Are you struggling to stand out in a crowded market place, get more clients, and turning a prospect into a customer – a customer who pays you what you're worth? Building the business of your dreams, doing what you love does NOT have to be hard, frustrating and exhausting IF you know the RIGHT steps!
Annemarie and her guests will show you how to navigate and stand out in a rapidly-changing and competitive marketplace so YOU become THE influential voice in your field.
Annemarie Cross is a Brand and Communication Strategist & Chief Storyteller from Communicate Now Pty Ltd.
She's also the CEO/Founder of the Ambitious Entrepreneur Podcast Network, and is often referred to by her guests and clients as: "The Podcasting Queen" due to her expertise and involvement in podcasting, since 2008.
Annemarie helps Thought Leaders (and aspiring Thought Leaders) become an Influential Voice in their industry and with their dream client.
She does this by leveraging a unique blend of brand, communications and storytelling expertise alongside her extensive experience in podcasting to create a platform that enables her clients to create engaging and memorable stories with their own podcast series and/or podcast channel.
Thank you!!
We appreciate your interest in coming on the show.
Click here to submit your interest and include the following information:
(a) Why you think you'd be a great guest
(b) your area of expertise
(c) three insights our listeners will learn from you.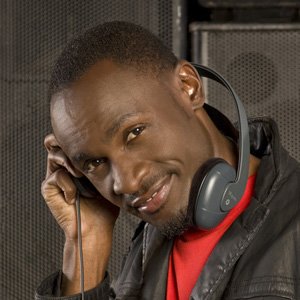 "The Ambitious Entrepreneur Show has changed the way I do business. I am so grateful for great business insights that I can apply immediately. I have doubled and even tripled my monthly income every time I applied principles and tips shared by Annemarie. They can work for anyone who dares to apply them. Thank you for helping me find keys to my destiny."
– Tony Friday, DJ 'The Block'– ZiFM Stereo Zimbabwe
Annemarie's podcast – The Ambitious Entrepreneur Show is now also a regular feature on Tony's show – The Block, inspiring and empowering aspiring entrepreneurs in Zimbabwe.