About Ambitious Entrepreneur Show
Are you a coach or a consultant who feels like the world's best-kept secret? Your experience is vast, yet secretly you're frustrated, because you're not getting the visibility or new clients you'd hoped for despite all of the work you've put into your business?
Whether you're a newbie coach building your business from the ground up. You're unsure how to stand out online. Or, you've been in business for some time, yet, despite all of your hard work, you're still no-where near where you want to be, or know you should be.
You're in the RIGHT place.
Annemarie and her guests will show you how to navigate and stand out in a rapidly-changing and competitive marketplace so you become an influential voice in your industry – THE choice vs just A choice, with your ideal client.
Did you know we Livestream ALL our interviews? Come and join in the conversation and get your questions answered live during our recording. Click here to find out more about our upcoming podcast interview livestreams.
Dubbed 'The Podcasting Queen,' Annemarie Cross is an award-winning podcast host and is recognized as a pioneer in the podcasting space having started her first co-hosted podcast in 2008 and leveraging audio since 2005.  
Listed as one of the Top 20 Business Coaches in Melbourne, Annemarie works with coaches and consultants who feel like the world's best kept secret, go from invisible to influential with a distinguishable, uncopyable brand, message and highly niched podcast, nurturing listeners into leads from their very first episode. 
Connect with Annemarie: 
Work with Annemarie: 
www.TheInfluenceAlliance.com – The business-building and podcast launch/growth community for Coaches & Consultants who want to make a much bigger impact in the world with their message and podcast.  
We appreciate your interest in coming on the show.
If you are a business leader who is challenging the norm in your industry with innovative ideas and strategies – follow the instructions here on the site to get in contact with us.
As you can imagine, we get thousands and of requests and therefore cannot possibly respond to each expression of interest.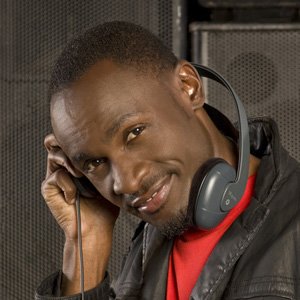 "The Ambitious Entrepreneur Show has changed the way I do business. I am so grateful for great business insights that I can apply immediately. I have doubled and even tripled my monthly income every time I applied principles and tips shared by Annemarie. They can work for anyone who dares to apply them. Thank you for helping me find keys to my destiny."
– Tony Friday, DJ 'The Block'– ZiFM Stereo Zimbabwe
Annemarie's podcast – The Ambitious Entrepreneur Show is now also a regular feature on Tony's show – The Block, inspiring and empowering aspiring entrepreneurs in Zimbabwe.