About Purposeful Leadership Podcast
THE podcast that empowers business leaders to be more purposeful in their business so they can enjoy increased productivity AND profitability, while make a much bigger impact in the world.
Whether you are just starting up your business or you've been in business a while this podcast is devoted to helping you take your results to the next level.
Join Annemarie and Jennifer as they teach you the right strategies around sales, marketing and money mindset as well as key leadership and business principles so you can step forward powerfully in your business to make a bigger impact in the lives of your clients AND the world.
Contact: Have a question or comment you'd like to share?
Contact Annemarie at info [at] ambitiousentrepreneurnetwork.com. 
Listed in the Top 50 Podcast for Entrepreneurs – 2012 Report and the Top 100 Small Business Podcasts worldwide for 2013 by Small Business Trends, Annemarie Cross continues to share her Money, Marketing & Mindset strategies with entrepreneurs – globally.
Combining her love of technology and social media, Annemarie has built a business, client base and support team that is truly GLOBAL by harnessing the power of social media and cutting-edge online technologies, and now empowers other women entrepreneurs to do the same.
As one of the world's leading Money, Marketing and Mindset Business Coaches, Annemarie supports ambitious women entrepreneurs in unearthing and communicating their inner brilliance (their brand) so they can boost their credibility, visibility, celebrity and profitability.
She guides her clients through her Signature Branding, 6-Figure Success Blueprint and Money Mindset Breakthrough Secrets programs – helping them build solid business foundations and implement key marketing strategies so they can stand out from their competitors.
She also supports clients break free from constant money dramas by helping them understand their Money DNA and negative money patterns that are keeping them stuck, so they can change their attitudes, beliefs and relationship with money to be able to finally generate more clients, more income and create the business of their dreams doing what they love.
Her ever-expanding online success has attracted the attention of numerous organizers of telesummits and online conferences offering her opportunities to present as a guest expert speaking on: How to Get Noticed, Booked and Paid What You're Worth; Money Mindset Makeover: Heal Your Relationship With Money; and How to Boost Your Visibility (and Income) Using Social Media & Podcasting.
Reputed for her dynamic, inspiring and engaging presentations, Annemarie has also become a highly sought-after speaker and presenter both nationally and internationally, and has shared her empowering message on the speaking platform alongside other high-profile 6- and multi 7-figure women in business. As an International Award-winning podcast host and the CEO/Founder of media corporation – the Ambitious Podcast Network – Annemarie is regularly sought after by print, online, podcasting and radio media representatives to share her expertise with a national and international audience.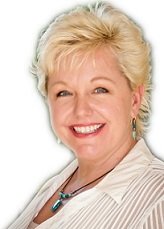 Award winning Coach and Fearless Selling Expert – Jennifer Johnson specializes in teaching women entrepreneurs, to go from hiding out to being in alignment with who they are, so they can build the wildly successful business of their dreams.
Whether working with a start-up business or an existing business looking to expand, Jennifer is masterful at taking a stand for their greatness, and holding open the space until they are ready to step forward, with clients signing up their first $6,000, generating consistent revenue streams, through to propelling their growth to half a million dollars in just a few short years.
Known for her warm personality, big smile, and contagious giggle, Jennifer takes women on simple, step by step, journeys from 'what do I do?' to 'look what I did!'  Combining proven tools with focused coaching and 'no excuses' accountability, Jennifer helps her clients discover, package, and market their unique values to their ideal clients.
She teaches women entrepreneurs to give themselves permission to experience extraordinary results  by letting go of limiting beliefs, value themselves & their services so they can confidently convert conversations into clients  & grow their business to 6 figures, multi-six figures and beyond while living a life they love!
If you have a comment or questions email Annemarie at: info [at] ambitiousentrepreneurnetwork [dot] com