About Ambitious Entrepreneur Show
Are you struggling to stand out in a crowded market place, get more clients, and turning a prospect into a customer – a customer who pays you what you're worth? Building the business of your dreams, doing what you love does NOT have to be hard, frustrating and exhausting IF you know the RIGHT steps!
Annemarie and her guests will show you how to navigate and stand out in a rapidly-changing and competitive marketplace so YOU become THE influential voice in your field.
Did you know we Livestream ALL our interviews? Come and join in the conversation and get your questions answered live during our recording. Click here to find out more about our upcoming podcast interview livestreams.
Dubbed "The Podcasting Queen," Annemarie is recognised as an industry pioneer, launching her first co-hosted podcast in 2008. Over a decade on, she continues to be the voice of inspiration in her own award-winning and globally acclaimed podcasts and Thought Leader podcasts she produces for her clients through her podcast production company – the Ambitious Entrepreneur Podcast Network.
Combining her love of technology, social media and podcasting, Annemarie has built a business, client base and support team that is truly global by harnessing the power of social media and online technologies, and now empowers other women entrepreneurs to do the same.
Reputed for her dynamic, inspiring and engaging presentations, Annemarie has also become a highly sought-after speaker and presenter both nationally and internationally, and has shared her empowering message on the speaking platform alongside other high-profile 6- and multi 7-figure women in business.
We appreciate your interest in coming on the show.
If you are a business leader who is challenging the norm in your industry with innovative ideas and strategies – follow the instructions here on the site to get in contact with us.
As you can imagine, we get thousands and of requests and therefore cannot possibly respond to each expression of interest.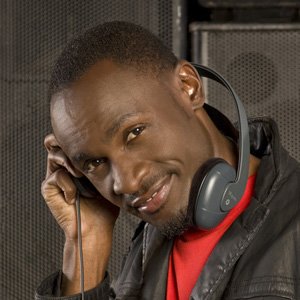 "The Ambitious Entrepreneur Show has changed the way I do business. I am so grateful for great business insights that I can apply immediately. I have doubled and even tripled my monthly income every time I applied principles and tips shared by Annemarie. They can work for anyone who dares to apply them. Thank you for helping me find keys to my destiny."
– Tony Friday, DJ 'The Block'– ZiFM Stereo Zimbabwe
Annemarie's podcast – The Ambitious Entrepreneur Show is now also a regular feature on Tony's show – The Block, inspiring and empowering aspiring entrepreneurs in Zimbabwe.