About The Simply Abundant Entrepreneur Show
Want to learn the secrets about how you can open yourself to abundance so you can begin to attract love, money and freedom – in fact EVERYTHING you want into your life and business? Join Law of Attraction Expert (aka Law of Attraction Queen) Marcelle della Faille every two weeks, as she shows you how you can achieve a higher level of self-esteem, and transform your limitations and subconscious relational boundaries that are keeping you stuck from living your NEW life of freedom and total abundance. The Simply Abundant Entrepreneur Show will teach you how!
Marcelle is an Author, Mentor, Trainer and Law of Attraction Expert, whose first book – Law of Attraction Secret quickly became a bestseller in 2005.
Her other books include:
The Handbook for Law of Attraction Secret;
The Prosperity Odyssey;
A secret within their reach – for children;
Blow up your limits;
Develop your sacred fire,
and the most recent Dare to be who you want to be
all offering valuable lessons on the practical application of the universal principles of attraction and alignment.
Marcelle has impacted the personal and professional lives of tens of thousands of readers through her books and coaching programs, and continues to inspire and transform lives through her bi-weekly podcast – The Simply Abundant Entrepreneur Show.
"I've listened to four of your shows and I really love them. You give great insights about money and love.
Funny was that I listened to the show where you told about making a vision board and that general magazines and newspapers did not suit you anymore (only the 'Oprah-magazine' resonated with you). Fun is: I had exactly the same experience during my workshop. I could not find any good sentences anymore in general magazines.
Many of them are so limited, focusing on lack or just being stupid. I listened to your show about 3 hours after struggling to find the proper pictures and sentences in the newspapers.
Funny to hear that you experience the same."
– Ellen de Lange-Ros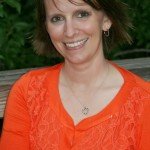 "Beautiful Marcelle,
This is awesome! Podcasts are super powerful 🙂
High five!"
– Janelle Alex, Ph.D.
"Wow! There is so much we can learn from Law of Attraction Queen and expert, Marcelle della Faille. She shares the secrets of how to create abundance in every area of your life and business in a clear, simple and insightful way. I highly recommend Marcelle and her show. It will positively change you and your life in many wonderful and powerful ways."
– Meriflor Toneatto
Woo-hoo Marcelle!!! So awesomely proud of you for seeing this through!
– Kendall SummerHawk