Welcome to SMART Connect Podcast episode 11, featuring business experts and industry thought leaders to help YOU effectively navigate a constantly changing and disruptive market place. I'm your host Annemarie Cross.
Most businesses consider technology to be a cost to their business. However, according to my guest, with the right systems and when everything is set up correctly, technology is NOT a cost – but an investment and he's able to demonstrate how for every $1 invested in your IT, there is a direct link to revenue generation and cost reduction.
How?
Joining me on today's show is Greg Clarkson, CEO of Network Overdrive.
Network Overdrive is a Managed IT Service Provider for consulting and professional services companies with more than 20 employees. Network Overdrive specialises in helping their clients to drive productivity and profitability using technology across 5 profit stacks.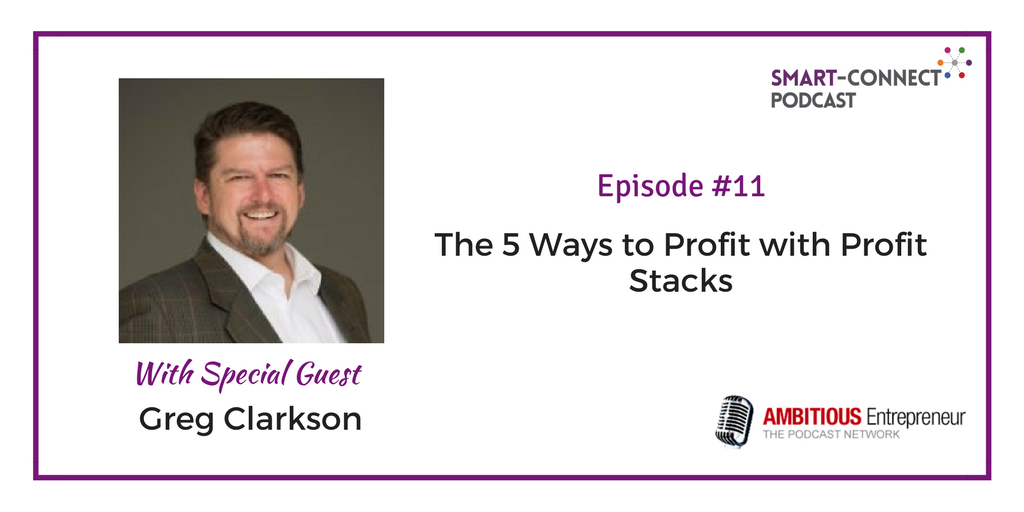 On today's show Greg is going to speak about:
Common issues that keep businesses from becoming more productive and profitable;

What the 5 Profit Stacks are and why they are so important to any consulting and professional services business;

And, how you can find out which of the 5 profit stacks you need to work on to get your business more productive and profitable with Network Overdrive's upcoming workshops.
Podcast (smart-connect-podcast): Play in new window | Download (Duration: 26:18 — 24.4MB) | Embed
Subscribe: Apple Podcasts | Google Podcasts | Android | Stitcher | Email | RSS
SUBSCRIBE HERE on iTunes and Stitcher
Connect With SMART Connect Alliance: