Do you feel trapped by your workload? Do you feel like you are invisible to potential clients and that you're running a hobby rather than a profitable business?
If you answered 'yes' then you'll want to keep August 27-29th free in your calendar for what promises to be the most inspirational business building event of your year.
The Startup Small, Dream Big, Grow Fast Telesummit.
As a special treat for you on today's show I'm joined by two of the speakers –Lisa Bloom and Susan Preston. Both Lisa and Susan will share a little about what they'll be speaking about at the telesummit and why you'll want to join them.
Enjoy!
PS.  If you don't want to wait and would love to secure your seat NOW, you can do so here.
Our First Guest Expert:
Lisa Bloom, founder of Story Coach Inc. helps entrepreneurs and business owners beat overwhelm, stress and discomfort with marketing to find confidence, attract ideal clients and make more money by finding their success story.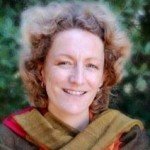 Contact Lisa Bloom
Show Highlights:
Lisa shares:
The Power of Storytelling to Engage, Inspire and Empower
Why Your Story is Your Success – every successful person and business has a great story, you need to find yours!
How to pin down your niche and start attracting ideal clients by the power of your story.
Join Lisa on the Startup Small, Dream Big, Grow Fast telesummit by signing up here
Our Second Guest Expert:
Susan Preston puts her heart into everything she does. As a Mindset Motivator and Relationship Consultant, she helps empower her clients to Master their Mindset and Ignite their Relationships! Susan brings the best of both worlds to clients from the stage, radio and world wide web. She has helped countless couples, companies and individuals put the "relate" back into their relationships and realize their full potential of their partnership or business. Susan offers both unique and effective strategies to help you or your company reach maximum effectiveness, fast with the right mindset.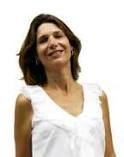 Contact Susan Preston
Show Highlights:
Susan shares:
Why having a positive mindset is so vital to growing yourself, your relationships and your business
How to have a positive mindset to not only grow yourself but your relationships and business
Tips on maintaining a positive mindset
Join Susan on the Startup Small, Dream Big, Grow Fast telesummit by signing up here
YOUR SAY:
What were some of your 'aha' moments? Let me know in the comment box below. It's always so nice to hear from you!!  And, remember to sign up for the telesummit and to share the link with your friends and colleagues so they can join in as well.
By the way, do have a topic you'd like me to cover in an upcoming show? Wonderful! Connect with me on our new Facebook community and let me know!
Or are you an expert with wisdom to share with other ambitious entrepreneurs? Go on – don't be shy. It'll just be like we're having a chat over a virtual coffee – promise!!
Podcast: Play in new window | Download (Duration: 31:52 — 21.9MB) | Embed
Subscribe: Apple Podcasts | Google Podcasts | Spotify | Android | Stitcher | Email | RSS | More