Social Media Marketing – Providing social media consulting and relationship marketing to assure your social sites and strategies are maximized to give you the best possible engagement through Google+.
Today I'm talking with Elaine Lindsay about Google+ and how you can optimize your search engine capabilities.
Google+ is considered by Elaine to be the crème de la crème of Social Media. Elaine refers to Google+ as the Hub of the Google Wheel with a wonderful mix of interesting people and business. It has a constant flow of information and exciting characters.  Google+ is the ideal place to find all that could possibly interest you but most importantly, let it be your social media jumping off point for all your other social media involvements.

Links and further resources we spoke about in the podcast today:
Featured authority in the #1 Best Seller 'Solving the Social Media Puzzle' by Kathryn Rose and Apryl Parcher
We very much appreciate you being part of our community and listening to our podcast. To ensure you don't miss out on learning about the latest tips and strategies to help you build your successful business, go ahead and subscribe to the podcast by clicking on the link below.
While you're there, we encourage you to leave your rating and review of our podcast show on iTunes so that we will learn from you where we can improve to be better able to provide you with high quality, timely and relevant topics to support your business needs. THANK YOU!
Click here to Subscribe & Keep Up To Date via iTunes and leave a review!
Now, I'd like to introduce you to our special guest – Elaine Lindsay
Elaine Lindsay is a Certified Social Media Consultant, Speaker, Trainer& Relationship Marketing Professional.  Elaine works with small to medium size businesses to provide the 'Best Practices' to apply to the social sites best suited to your business niche, so that you can easily navigate social media to grow your customer base, increase your revenue and amplify your reach, even when there are social sites popping up all the time.
With Elaine's more than 25 years of business experience including retail, accounting, web design, print media and business start-up consulting it all comes together to make for a unique prospective in better understanding her client's needs.  Elaine is passionate about social media, strategies and integration with SEO believing that Search Engine Optimization (SEO) is the twin to any social media strategy and a necessity in online marketing.  Her belief is that you need a strong foundation for your social and SEO to really work well.
Elaine Lindsay is considered by her clients to be 'The Social Media Maven' and the Google+ Diva.  Her goal is customer service excellence.
Contact Elaine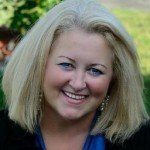 Web: www.troolsocial.comwww.elainelindsay.com
Twitter: www.twitter.com/troolsocial
OUR SAY:
How about you? Perhaps you have some tips or suggestions that might be of assistance to fellow authors and entrepreneurs.Have you used Google+ and Hangout as a business strategy to successfully promote your business?
Leave your comments or questions in the box below, and we would love to connect with you on Facebook and Twitter. Your participation and input are always appreciated!
Podcast (staceymyers): Play in new window | Download (Duration: 33:30 — 30.7MB) | Embed
Subscribe: Apple Podcasts | Google Podcasts | Android | Email | RSS