My guest today is Meiyoko Taylor.
He's been on the show before – Episode 188 where he spoke about How to Find our Amazing.
Just to recap – Meiyoko is an Author, Entrepreneur, and Personal Development Coach. He helps people find their AMAZING by showing them how to take charge, discover their passion and creating the life they truly desire.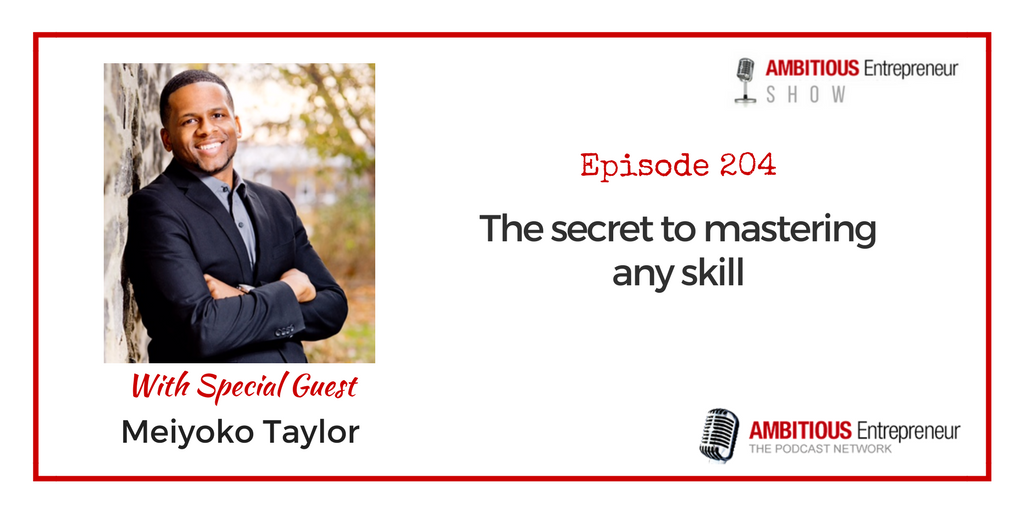 Since sharing his insights with us on the last show, his new book has come out:
Find your Amazing: 5 Steps to Transforming Your Life and I invited him to come back on the show to share some insights from his latest book, including:
The secret to mastering any skill
How to rid your bad habits for good
How to destroy limiting beliefs that keep you from success.
LISTEN NOW:
Podcast (staceymyers): Play in new window | Download (Duration: 39:22 — 36.9MB) | Embed
Subscribe: Apple Podcasts | Google Podcasts | Android | Email | RSS
Subscribe to the show with iTunes and Stitcher
Do you have a question you'd like me to answer in an upcoming show? Or do you want to share a comment or 'aha' moment?
Leave me your name, business name and comment on either of the contact details below and I'll answer your question or include your comment in an upcoming episode:
(03) 9708 6930 – Within Australia (613) 9708 6930 – International
Enjoy the show!
As always, thank you for being part of our community and listening to this podcast. To ensure you don't miss out on learning about the latest tips and strategies to help you build your successful business, go ahead and subscribe to the podcast by clicking on the link below.
And, while you're there, please leave your rating and review of our podcast show on iTunes. THANK YOU!
Click here to Subscribe & Keep Up To Date via iTunes and leave a review!
Contact Meiyoko
YOUR SAY:
What inspired you about the message shared today? What action are you going to take within the next 24 hours?
Go ahead and share. We'd love to hear from you!