As of 2012, it is estimated that there are more than 8.3 million women-owned businesses in the United States alone, generating nearly $1.3 trillion in revenue, and employing nearly 7.7 million people.*
My guest – Placida Acheru says, "Women are becoming the financial power of the world and this is one of the reasons why I launched the annual "Women Unleash Your Potential Summit"– to empower more women in this growth."
Following the telesummit many women have started their businesses, even those who never thought they could, which is testament to the power of the internet.
As a Business Transformational Coaching and Online Visibility Expert, Placida is aware of the struggles business owners can face when building their businesses and on today's show will share:
How to identify road blocks in your business and how to deal with them
Key strategies to enhance your business performance
3 things you MUST do to run a success business
and much more!
Enjoy!
About Placida Acheru: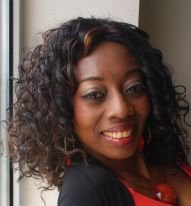 Placida Acheru is UK's No 1. Business Transformational Coach and Founder of Coaching 4 Excellence. Over the last 5 years she has worked with entrepreneurs to help them transform their everyday into the power to create wealth. Placida believes that with the right tools and strategy, anyone can be successful.
Contact Placida Acheru:
* Source: http://www.crn.com/blogs-op-ed/women-of-the-channel/240003006/it-is-no-longer-a-mans-world-8211-so-where-are-all-the-women.htm
YOUR SAY:
Have you struggled with any of the barriers Placida mentioned on today's show? What were some of your 'aha' moments? Let me know in the comment box below. It's always so nice to hear from you!!  And, remember to 'Like' and share the podcast with your friends.
Podcast: Play in new window | Download (Duration: 28:25 — 26.1MB) | Embed
Subscribe: Apple Podcasts | Google Podcasts | Spotify | Android | Stitcher | Email | RSS | More