"Never give up on your dreams – even in the face of adversity." — Annalise Jennings
This podcast is brought to you by Coaches Connection Academy.com – THE Missing Link For Coaches.

LISTEN NOW as Keith Keller interviews Annalise Jennings
Podcast (globalspotlightpodcast): Play in new window | Download (Duration: 28:07 — 64.4MB) | Embed
Subscribe: Google Podcasts | Android | Email | RSS
Subscribe to Global Spotlight Podcast via iTunes, Soundcloud and Stitcher
Transcript of the Questions & Answers
Have you always wanted to be a coach or was there a PIVOTAL moment in your life that prompted the shift?
I've always had a passion to support people in reaching their fullest potential. I see a lot of wastage in people spending time in negative self talk or at an organizational level, trying to work their
way through limiting values of control, fear, bureaucracy, exploitation….
At a personal level, l made the shift as a young mum, I was completely dedicated to supporting my sons in being the best that they could be and I knew the only chance l had at that… was to be a conscious and aware mother.. to be aware of my own physiology, mood and language and the impacts that l could create on a young mind. I knew it had to start with me.. it became my mantra to raise resilient, resourceful and compassionate young men… so every decision l made was about creating that reality…
At a professional level, many years ago when l worked on large scale projects in corporate banking, l saw many great projects fail with significant losses in particular around reputation damage and ultimately financial damage… the one thing that differentiated a good project from a failed project, was the degree to which people could work cohesively and ultimately the degree to which
they could demonstrate their own integrity and honesty in any given situation.
My message is far broader now… as l engage with indigenous communities and society…
We all have subconscious fears that are triggered from time to time which impact our relationships, both at home and work. Learning how to identify, manage and then release these fears can be a life-long process. Having this level of self awareness… I believe, is the making of a good coach…so l am constantly on a journey of learning and evolving
Who is your IDEAL client and how do you support them?
I couldn't name my ideal client. They are all different and have unique challenges and opportunities. What l love about all my clients, is that they recognize a need for themselves and then they find me.. I then go about engaging them in dialogue about what they are looking to create. I love the metaphor… doing things with people… not to them. My clients have full ownership of the process of engagement and ultimately the blue print that we co-create together. I never walk in with a predetermined agenda or product. I do come forward with a philosophy of ownership and self determination. The rest we create together. I trust that they have all the answers. Our wisdom lies in the questions that we ask, not in the answers that we pretend to have. I trust in their wisdom.
My skill is in drawing out the best of who they are so they can create their own pathways
If you could go back in time, what advice would you give your younger self?
Never, ever give up on your hopes and dreams – even in the face of adversity. Let the spirit of curiosity and love for all creation drive your decision making. Follow that intuition that brings a smile to your face and fills your being with anticipation.
Support from people around you is very important when starting a business – Were you supported from the beginning or did you have "NAY SAYERS" that you had to deal with.
My sons supported me and still do. A hand full of friends inspired me to give it a go…
I knew who the naysayers were and l deliberately distanced myself from them. I didn't give them an opportunity to create any real impact. I believe its important to surround yourself with 5 significant others who are positive and engaged and give you constructive encouragement… the rest.. l can leave behind. And did.
We all have times in our businesses when things get tough. How do you deal with challenges?
Take a breath… re-calibrate… ask myself the tough questions. Who am l ? Am I on path?
Engage with my 5 significant others and take the next step. I come from a family of business owners. I've seen the struggles and I've seen the triumphs. First and foremost, I'm a mother and I'm determined to leave a positive legacy for my sons. That keeps me going. That ripple effect that each of us can create in our own lives
About Annalise Jennings
Annalise Jennings is a self-employed entrepreneur, dedicated to shifting humanity in a positive way.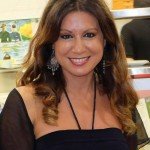 A short holiday in Cape York took her from a successful Senior Management career in the corporate sector to working with remote indigenous communities in the Far North of Queensland (FNQ).
Here is Annalise on Tedx Talks 
Additional Resources:
MORE INFORMATION @ COACHES CONNECTION ACADEMY
( The Missing Link For Coaches )