Today I'm extremely excited to be chatting with a very dear friend of mine, Dina Proctor.
During our conversations you will learn simple practical techniques/methods to change your life and create a more peaceful, happy existence.  You will hear Dina's story, how that became the subject for her book and her 3×3 meditation technique which became a source of healing for her and her clients.
Dina will also share how her use of social media was a slow process based on her own comfort level and where she felt it worked with her strengths through creating a relationship with her audience online.  Look forward to hearing how Dina shares the interesting processes of writing and getting her book published.
You won't be sorry you listened as you will come away feeling enriched, enlivened, motivated and with some practical techniques to set you on the road to healing and wholeness.
Links and further resources we spoke about in the podcast today:
We very much appreciate you being part of our community and listening to our podcast. To ensure you don't miss out on learning about the latest tips and strategies to help you build your successful business, go ahead and subscribe to the podcast by clicking on the link below.
While you're there, we encourage you to leave your rating and review of our podcast show on iTunes so that we will learn from you where we can improve to be better able to provide you with high quality, timely and relevant topics to support your business needs. THANK YOU!
Click here to Subscribe & Keep Up To Date via iTunes and leave a review!

Now, I'd like to introduce you to our special guest – Dina Proctor
Dina Proctor is a mind-body connection expert, engaging speaker and author of the best-selling book "Madly Chasing Peace: How I Went From Hell to Happy in Nine Minutes a Day".  Dina has taken her journey from hitting an emotional rock bottom through struggling with addictions, food issues and depression, to having now found a consistent happiness and turned it into a simple, practical method for others to change their own lives.
Quite by accident Dina discovered what she calls her "3×3 Meditation" (3 minutes, 3 times a day), which has been the catalyst for her own and now her clients' transformation. From weight loss and banishing addictive cravings to reconstructing relationships, her easy and yet incredibly effective method has caught the attention and support of Jack Canfield, Bruce Lipton, PhD, among others, and the media. Dina's raw and real ability to share herself and her story so openly, along with the power of her 3×3's, has enabled countless others to begin to move on their own path to wellness.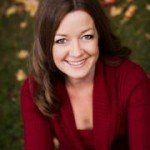 Contact Dina
YOUR SAY:
What about you? Do you have any helpful tips, suggestions or ideas that you would like to share that would be of assistance to fellow entrepreneurs, authors and business owners?  Have you had any interesting challenging experiences that you have found positive creative solutions for through social media?  We would love to hear them and share them with our followers.
Leave your comments or questions in the box below, and we would love to connect with you on Facebook and Twitter.Your participation and input are always appreciated!
Podcast (staceymyers): Play in new window | Download (Duration: 29:06 — 26.7MB) | Embed
Subscribe: Apple Podcasts | Google Podcasts | Android | Email | RSS