Media Training: How to Present Yourself Confidently with any Media Interview with Monica Davis.
Welcome to the show – I'm your Host Annemarie Cross.
As a business owner you know that gaining media exposure for your business is a great way to build visibility and ultimately your client base.
However, you could potentially be damaging your reputation and that of your businesses IF you don't know HOW to interview in a professional and confident way.
If you have got an upcoming media interview and you want to make sure you present yourself in the best possible way, stay tuned, because today's guest is a 20-year veteran in the area of media interviews.
This is episode 2 of a special 3-part series, which we're speaking with PR & Media Expert – Monica Davis
On Episode 1 Monica shared some great strategies on HOW to Get Publicity for our business in.
In Episode 2, which is today's show, Monica is going to show us HOW we can present ourselves better in any situation involving the media.
And, then in Episode 3 she will be sharing how we can leverage the publicity we do get through the media to build our credibility as an expert in our field.
In this episode, Monica shares some key Media Training tips so you can present yourself confidently in any media interview, including:
Common mistakes business owners make when it comes to media interviews – and don't even realize they're doing it.
Tips to present yourself better in any situation involving the media.
Key things to consider BEFORE, DURING and AFTER the interview so you become THE guest expert media publications seek out when they need expert opinions for a story.
LISTEN NOW:
Podcast (asktheexpert): Play in new window | Download (Duration: 28:54 — 26.5MB) | Embed
Subscribe: Apple Podcasts | Google Podcasts | Android | Email | RSS
About Monica Davis
Monica Davies is a Forbes Contributor and a best-selling author.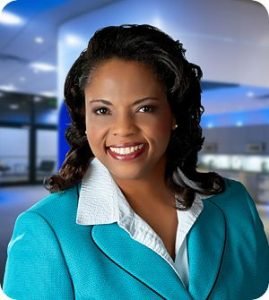 She is herself an authority in her industry, and has amassed almost two decades of media experience, so we're extremely fortunate to have her share her expertise in this special series.
Monica is a magazine publisher, an award-winning television producer, and a host with a clear understanding of how shows are developed, what show hosts and reporters look for in their guests, as well as what makes an interesting show.
She has also been a guest on talk and news shows so her expertise spans both sides of the media; one side as a producer, host and publisher and the other side as a source and subject matter expert.
To access all episodes in this special Podcast Series go to: www.ExceptionalMediaCoaching.com/PodcastSeries