Leveraging Your Publicity with Monica Davis.
Welcome to the show – I'm your Host Annemarie Cross.
This is episode 3 of a special 3-part series, where we are speaking with PR & Media Expert – Monica Davis. and today we have another jam-packed show.
Just to recap what we have covered in the last 2 episodes, in case you haven't listened to them yet.
In episode 1, Monica shared how to get media exposure for our business.
In Episode 2, Monica showed us HOW we can present ourselves better in any situation involving the media.
And in this Episode 3 – Monica is going to share how we can leverage your publicity we get through the media to further build our credibility as an expert in our field.
In today's episode Monica will share:
Common mistakes business owners make when it comes to leveraging existing publicity;
Busting the common excuse of "I don't have time" as you could potentially be leaving tens of thousands of dollars and more of new business on the table
Simple yet powerful tips to leverage your publicity that you can implement immediately with the least amount of hassle in your business.
LISTEN NOW:
Podcast (asktheexpert): Play in new window | Download (Duration: 26:31 — 24.3MB) | Embed
Subscribe: Apple Podcasts | Google Podcasts | Android | Email | RSS
About Monica Davis
Monica Davies is a Forbes Contributor and a best-selling author.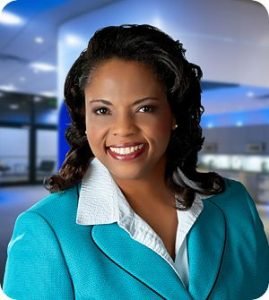 She is herself an authority in her industry, and has amassed almost two decades of media experience, so we're extremely fortunate to have her share her expertise in this special series.
Monica is a magazine publisher, an award-winning television producer, and a host with a clear understanding of how shows are developed, what show hosts and reporters look for in their guests, as well as what makes an interesting show.
She has also been a guest on talk and news shows so her expertise spans both sides of the media; one side as a producer, host and publisher and the other side as a source and subject matter expert.
To access all episodes in this special Podcast Series go to: www.ExceptionalMediaCoaching.com/PodcastSeries