Job Security is dead: time to adopt an entrepreneurial thinking approach
In today's career landscape the 'job security' that many of our older generations enjoyed is no longer a reality. In fact according to Brazen Careerist – job security is dead which is why our guest today, Karen Southall Watts believes it's important to take on board an approach of 'entrepreneurial thinking' to all aspects of your career.
Karen is a trainer, coach and professional encourager for entrepreneurs and managers as well as an author of various business books. Today she shares:
The importance and benefit of entrepreneurial thinking in all aspects of our  careers
How to jump start and get past a stalled moment in our businesses
and much more!
Links and further resources we spoke about in the podcast today:
This week's special giveaway – just for you!
7 steps to Get Noticed, Booked and Paid What You're Worth Audio Series

As always, thank you for being part of our community and listening to this podcast. To ensure you don't miss out on learning about the latest tips and strategies to help you build your successful business, go ahead and subscribe to the podcast by clicking on the link below.
And, while you're there, please leave your rating and review of our podcast show on iTunes. THANK YOU!
Click here to Subscribe & Keep Up To Date via iTunes and leave a review!
Now, let me introduce you to our special guest – Karen Southall Watts
Karen Southall Watts is a trainer, coach and professional encourager for entrepreneurs and managers. Her business and educational articles have been featured in Forbes.com, multiple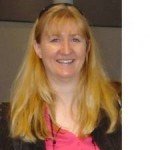 independent business blogs and Evolllution.com. Karen specializes in complex business topics boiled down into everyday language and practical, actionable steps. Karen also teaches business at the community college level in Washington State.
Contact Karen
YOUR SAY:
What about you? Has 'job security' or insecurity affected your career? Did you use entrepreneurial thinking to help you move forward? Leave your comment in the box below, and remember to share and Like the show with your colleagues. And, remember to stop on by our Facebook page to say hello and to give us a shout out on Twitter – we promise to shout back! As always, we appreciate it!
Podcast: Play in new window | Download (Duration: 27:57 — 25.6MB) | Embed
Subscribe: Apple Podcasts | Google Podcasts | Spotify | Android | Stitcher | Email | RSS | More