Topic: Introducing Speaker Success Podcast
Welcome to Speaker Success Podcast. A bi-monthly podcast, which features inspiring women with a bold vision who are sharing their powerful insights to help other business women use speaking to build a thriving business.
I'm your host Annemarie Cross.
Joining me on today's show is Gail Watson.
Gail is the President and co-founder of Women Speakers Association and shares the exciting plans and guests we have coming up on the show.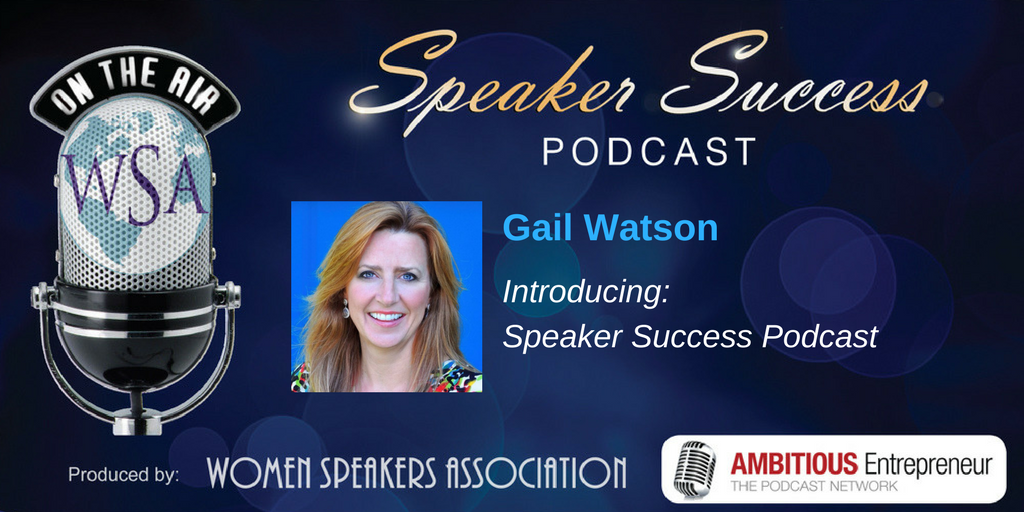 On today's show Gail is going to share:
Who Speaker Success Podcast is for, specifically;

What listeners can expect from Speaker Success Podcast;

How to access the FREE Gift – Speaker Success Plan, and much more.
Podcast (speaker-success-podcast): Play in new window | Download (Duration: 11:04 — 10.8MB) | Embed
Subscribe: Apple Podcasts | Google Podcasts | Android | Stitcher | Email | RSS
Connect With Women Speakers Association: