"If you have a challenge, hit it head on and then move on."  — Leslie Mclellan
This podcast is brought to you by Coaches Connection Academy.com – THE Missing Link For Coaches.

LISTEN NOW as Keith Keller interviews Leslie Mclellan
Podcast (globalspotlightpodcast): Play in new window | Download (Duration: 13:35 — 10.9MB) | Embed
Subscribe: Google Podcasts | Android | Email | RSS
Subscribe to Global Spotlight Podcast via iTunes, Soundcloud and Stitcher
Transcript of the Questions & Answers
(1) Have you always wanted to be a coach or was there a PIVOTAL moment in your life that prompted the shift?
There was a pivotal moment….in 2009, as Director of Marketing and Tourism for Lake Arrowhead, CA., my marketing budget (which was always small) was slashed to ZERO. I was forced into using social media out of desperation, but was successful, so at the end of 2009 I started a blog to share what I had learned. That turned into coaching. That was a complete surprise, but to this day I love sharing what I learned then and what I continually learn every day. As a coach, you can never stop learning and that's something that I just love.
(2) Who is your IDEAL client and how do you support them?
My ideal client is someone or a group of people that has a vision and has a passion to make that vision a reality. While I originally dealt just with tourism based businesses and destination, I've done a fair share of work with individual small businesses and non-profits so now I choose who I work with based on their vision and passion (which makes it so much FUN!). I support them by lending my expertise, asking them questions that will help them stretch their vision, maybe tweak how they look at things, and by providing them the tools to succeed ~ tools in this case meaning my ability to share with them the how and why of doing things a certain way, as well as giving them the tools/knowledge to move forward and succeed.
(4) If you could go back in time, what advice would you give your younger self?
For this answer I just want to go back 5 years. When I first started "learning" social media, I watched, lurked from the sidelines, for 6 months before actually committing and jumping in. That was stupid. To this day I have clients that are hesitant to do more on social media, try new platforms, or even just start posting somewhere. I tell them my story and reassure them that there is "no time like the present" and you can't screw things up, so just get going!
(5) Support from people around you is very important when starting a business – Were you supported from the beginning or did you have "NAY SAYERS" that you had to deal with.
I had wonderful community support (and even more once I was successful with our efforts). However, I did have my fair share of NAY SAYERS, and one who still to this day will say in the community that I did nothing of consequence as far as social media marketing and keeping our community afloat when there was no money to market with. Well, I have the last laugh now as I've done this for other communities and businesses and I've proven that what I do, what an online presence can do, for small marketing budgets. I like to share about this person though as so many have people like that in their lives and you just have to let your passion shine through, forge ahead, and you will succeed!
(6) We all have times in our businesses when things get tough. How do you deal with challenges?
Do the tough stuff first thing in the morning. If you have a challenge, hit it head on and then move on. If it's personalities, the earlier in the day you deal with them, the better for you. Life is too short to spend time dreading appointments, dragging out deadlines, or whatever. When you have a challenge, deal with it and move on.
Be flexible, gentle on yourself sometimes, make some good contacts that are industry experts and good honest people that you can enjoy working with, if possible.
About Leslie Mclellan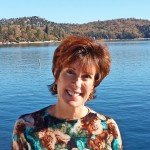 JUST A SMALL TOWN GIRL!!
Passionate about developing tourism, destination marketing, and small businesses that have big ideas but small marketing budgets and want to compete with "the big guys" online.
You can connect with Leslie here:
Additional Resources:
MORE INFORMATION @ COACHES CONNECTION ACADEMY
( The Missing Link For Coaches )