Topic: How to Stop the Financial & Emotional Roller Coaster
Do you sometimes feel as if you're on a financial and emotional roller coaster? Some days everything is going really well and you think: "Thank goodness, I have finally got things working," only for the next day, or week, or month, to have everything come crashing down around you?
My guest today is Vanessa Shaw and she is on a mission to eradicate "smallness" from the small business world and stop the financial and emotional roller coaster many entrepreneurs face.
She is a sought-after speaker and expert on business mastery, personal leadership and 6- and 7-figure income strategies. She is also the creator of The Boutique Business Model and The Big Bold Event. Her zone of genius is helping entrepreneurs have breakthroughs and paradigm shifts around creating more wealth and success in their business and life.
Originally from the UK and having lived across Europe for most of her life, Vanessa brings over a decade of international experience working with top corporate executives and ambitious entrepreneurs from start-ups to billion dollar companies. She has also worked for the United Nations in Geneva, Switzerland, and has held senior leadership roles within the International Coach Federation.
Vanessa now lives in Scottsdale, Arizona, with her husband Robert, their two children and a collection of four-legged friends.
On today's show Vanessa is going to share:
Why the biggest threat to your business is…you. Discover key steps for generating 6- and 7-figure revenues;
Pricing mistakes even smart entrepreneurs make that keep them overworked & underpaid and insider secrets to begin confidently charging more for your services;
Tips on how to Shatter Your Personal Glass Ceiling & Take Your Life and Business to the Next Level.
LISTEN NOW:
Podcast: Play in new window | Download (Duration: 33:31 — 31.5MB) | Embed
Subscribe: Apple Podcasts | Google Podcasts | Spotify | Android | Email | RSS | More
Subscribe to the show with iTunes and Stitcher
Do you have a question you'd like me to answer in an upcoming show? Or do you want to share a comment or 'aha' moment?
Leave me your name, business name and comment on either of the contact details below and I'll answer your question or include your comment in an upcoming episode:
(03) 9708 6930 – Within Australia (613) 9708 6930 – International
Enjoy the show!
As always, thank you for being part of our community and listening to this podcast. To ensure you don't miss out on learning about the latest tips and strategies to help you build your successful business, go ahead and subscribe to the podcast by clicking on the link below.
And, while you're there, please leave your rating and review of our podcast show on iTunes. THANK YOU!
Click here to Subscribe & Keep Up To Date via iTunes and leave a review!
About Vanessa: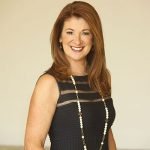 Vanessa Shaw is an International Business and Success Coach and Inspirational Speaker. Her mission and passion in life is teaching entrepreneurs and leaders how to step up, be bold and play bigger in their business and personal lives so that they can live the lifestyle they always desired.
Contact Vanessa:
YOUR SAY:
What inspired you about the message shared today? What action are you going to take within the next 24 hours?
Go ahead and share. We'd love to hear from you!