Do you find it difficult to standout from the crowd – especially as so many other entrepreneurs are doing the same thing and offering the same products and services as you?
No matter how hard you try, do you find it difficult to remain focused on your business, so you feel like you've reached a plateau and just don't know how to take your business to the next level?
My guest today is Michelle Brown-Dawson – an Organizational Consultant who specializes in showing her clients key business growth strategies so they can achieve exponential business growth.
On the show, Michelle will share:
3 things that sabotage your ability to get focused and achieve the phenomenal results you should be experiencing in your life and business
5 must-do strategies that will immediately put you on the path of exponential growth in your business within the next 30 days
How to leverage your time and boost your profitability, and
Much more!
Links and further resources we spoke about in the podcast today:
Enjoy the show!
As always, thank you for being part of our community and listening to this podcast. To ensure you don't miss out on learning about the latest tips and strategies to help you build your successful business, go ahead and subscribe to the podcast by clicking on the link below.
And, while you're there, please leave your rating and review of our podcast show on iTunes. THANK YOU!
Click here to Subscribe & Keep Up To Date via iTunes and leave a review!

Now, let me introduce you to our special guest – Michelle Brown-Dawson
Michelle Brown-Dawson is President of Catalyst Enterprises International. As an Organizational Consultant, Michelle facilitates business growth strategies for organizations in the United States, Europe, and Africa.
Catalyst Success Institute, the entrepreneurial development division of Catalyst Enterprises, helps women entrepreneurs breakthrough and master the move from inspiration to implementation results in increased income while staying true to their vision and values.
Contact Michelle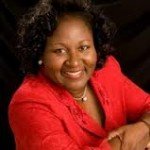 YOUR SAY:
What did you think about the message Michelle shared today? Have you struggled to increase your income while stay true to your vision and values? What aha's did you have? Go ahead and share.We'd love to hear from you!
Please leave your comment in the box below, and remember to share and Like the show with your colleagues. Also, stop on by our Facebook page to say hello and to give us a shout out on Twitter – we promise to shout back! As always, we appreciate it!
Podcast: Play in new window | Download (Duration: 31:46 — 29.1MB) | Embed
Subscribe: Apple Podcasts | Google Podcasts | Spotify | Android | Stitcher | Email | RSS | More