Are you feeling stuck in your business? It certainly doesn't have to be that way.
Listen as Celene Harrelson shares how to overcome overwhelm and move forward in your business.
Here are some of the topics Celene and I cover in today's show:
Shiny Object Syndrome
Having a plan
Why every business owner should have a mentor
The importance of goals
We also talked about how visualization can help you make massive changes in your business.
Enjoy the show!
As always, thank you for being part of our community and listening to this podcast. To ensure you don't miss out on learning about the latest tips and strategies to help you build your successful business, go ahead and subscribe to the podcast by clicking on the link below.
And, while you're there, please leave your rating and review of our podcast show on iTunes. THANK YOU!
Click here to Subscribe & Keep Up To Date via iTunes and leave a review!
Now, I'd like to introduce you to our special guest – Celene Harrelson
Celene helps Solopreneurs become Happypreneurs, giving you super simple solutions to help you get the back end of your online biz set up quickly so you can get out front where the money is! You don't need to be tech savvy, she can show you how.
Celene is a blogger, marketer, coach and mentor. She creates information products, teaches online classes, and manages 2 membership sites.
Being self-taught on all things internet, it took Celene much sweat and tears, trial and error, as well as a quite a few wasted years, to figure it all out. She wants to show you that it doesn't have to be that hard.
Contact Celene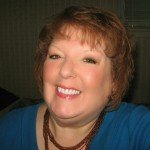 YOUR SAY:
Have you ever felt stuck in your business? Please share with us your experience.
Leave your comment in the box below, and remember to like the show and share it with your colleagues. We always appreciate your participation and input!
Podcast (staceymyers): Play in new window | Download (Duration: 30:41 — 28.1MB) | Embed
Subscribe: Apple Podcasts | Google Podcasts | Android | Email | RSS