Getting known as a specialist by your ideal client and trying to secure opportunities to speak can be hard work, especially if you are in a crowded market place.
My guest today is Twitter Guru – Keith Keller who is going to show you how you can build your visibility and credibility with Twitter so you can get more clients, attract Joint Venture Partners and speaking opportunities.
On today's show Keith will share:
Why it's important to be seen as a resource and NOT a salesperson
The one thing you must have in place to inspire potential clients and joint venture partners to follow you
The one thing you can add to your profile that has been proved to get you more followers and retweets
The 80/20 rule and why this is key
And what the real essence of Twitter really is
Do you have a question you'd like me to answer in an upcoming show? Or do you want to share a comment or 'aha' moment?
Leave me your name, business name and comment on either of the contact details below and I'll answer your question or include your comment in an upcoming episode:
(03) 9708 6930 – Within Australia
(520) 777 9610 – Within the US
Website: Send a Voice Message button (to the right)
Further resources you can access to help you build a success coaching business / practice:
Today's Inspirational Tip – it's a Tweetable!
Prospects are engaging with #brands online. Are you engaging or are you trying to 'sell'? Avoid the later. Build relationships first.@AnnemarieCoach Tweet This
Enjoy the show!
As always, thank you for being part of our community and listening to this podcast. To ensure you don't miss out on learning about the latest tips and strategies to help you build your successful business, go ahead and subscribe to the podcast by clicking on the link below.
And, while you're there, please leave your rating and review of our podcast show on iTunes. THANK YOU!
Click here to Subscribe & Keep Up To Date via iTunes and leave a review!

More about Keith Keller
Keith Keller is a "Twitter 4 Business Specialist" and now has clients around the globe.
He is also a popular speaker on the subject of Social Media (especially Twitter) and has appeared on numerous radio shows, teleseminars and webinars across the United States, Canada, UK, Europe, Asia as well as Australia.
He is also a Career Change Coach and the co-creator of the widely acclaimed Internet radio show Career Success Radio, which he co-hosted for over two years with Annemarie Cross.
Keith is a passionate advocate of social media, which he used extensively to market and promote the show. As a result, podcasts for Career Success Radio have now been downloaded well over 80,000 times and listened to in 120 countries around the world.
Contact Keith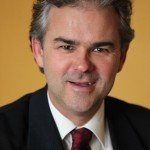 YOUR SAY:
What did you think about the message Keith shared today? What action step will you take after hearing today's tips and strategies to enable you to leverage Twitter in your business. Go ahead and share. We'd love to hear from you!
Please leave your comment in the box below, and remember to share and Like the show with your colleagues. Also, stop on by our Facebook page to say hello and to give us a shout out on Twitter – we promise to shout back! As always, we appreciate it!
Podcast: Play in new window | Download (Duration: 36:12 — 33.1MB) | Embed
Subscribe: Apple Podcasts | Google Podcasts | Spotify | Android | Stitcher | Email | RSS | More