How to Build a Successful Business
Welcome to Episode 60 of Women In Leadership Podcast. In this episode Therése and I talk about How to Build a Successful Business: Start with what Matters. She truly believes that in order to design the company and culture of your dreams, as a business owner, you must put people first. Successful companies are built upon successful and empowered individuals.
Therése will share:
How to Build a Successful Business
Start with what matters – The pursuit of purpose.
Make others successful – Be a Positive Giver.
Dealing with fears head-on – Making a habit of challenging fears.
LISTEN NOW:
Podcast (women-in-leadership): Play in new window | Download (Duration: 32:28 — 30.2MB) | Embed
Subscribe: Apple Podcasts | Google Podcasts | Spotify | Android | Stitcher | Email | RSS
Resources & Links Shared:
Passion is contagious: show your true colors. – Therése Gedda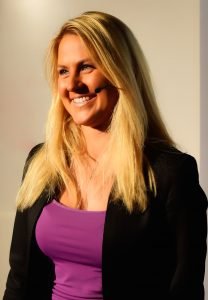 Joining me today is Therése Gedda.
Therése is the Founder and CEO of 30minMBA.
Besides running the award-winning startup, she is a seasoned international keynote speaker on topics including the entrepreneurial mindset, business culture and entrepreneurship.
For over 15 years, she has inspired tens of thousands of people all over the world.
Special Message: 
Host your Own Podcast on the Ambitious Entrepreneur Podcast Network:
Are you a Specialist in your field and you support entrepreneurs and small business?
Want to increase your visibility, reach and influence in your industry?
Want to build a deeper level of engagement with a growing audience of your ideal clients?
Looking for a platform that enables you to cut through the noise so you're recognised as a thought leader in your area of expertise?
Want your own podcast BUT don't want to handle all the technical/back-end management and ongoing promotion of your podcast?
If you answered 'yes' the Ambitious Entrepreneur Podcast Network is on the look out for a select group of specialists who are ready to become an influencing voice in their industry.
CLICK HERE for more information.