Your Purposeful Message
Feel called to the business BUT struggling to put together a distinguishable, UNCOPYABLE and irresistible message that brings with it influence and impact for the Lord?
A message that cuts through the clutter of a noisy world and speaks directly to the heart of your ideal client – so-much-so it moves them to find out more about you and the work you're doing?
You're not alone. Many businesses struggle with this. AND, the good news is – YOUR unique story and YOUR message – the one that brings IMPACT and INFLUENCE is right there in front of you.
As unique as your finger prints are – so is YOUR message. YOUR story.
In this episode Annemarie shares how to discover, define and defend your Purposeful Message.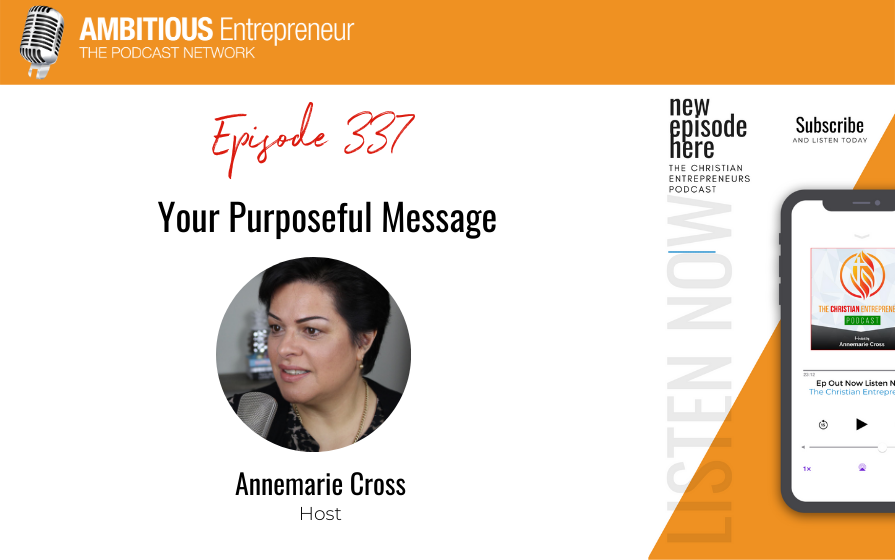 LISTEN NOW:
Podcast (the-christian-entrepreneurs-podcast): Play in new window | Download (Duration: 44:18 — 60.8MB) | Embed
Subscribe: Apple Podcasts | Google Podcasts | Android | Email | RSS
Join us live on the Live Stream and join in the conversation. Get your questions answered live!
To listen to previous shows go to: www.TheChristianEntrepreneursPodcast.com
About Annemarie Cross: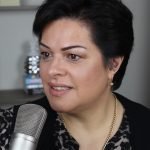 Dubbed "The Podcasting Queen," Annemarie is recognized as an industry pioneer, launching her first co-hosted podcast in 2008 to be the voice of inspiration and hope amongst the deluge of 'doom and gloom' after the GFC devastated families worldwide.
Over a decade on, she's the author of: Industry Thought Leader: How To Go from Invisible to Influential (and Profitable) with a Podcast and continues to be the voice of inspiration to a global audience through her award-winning podcasts.
Annemarie continues to live out her mission of 'Changing the World – ONE Message at a Time', with her own podcasts, as well as by supporting Professional Services Businesses (coaches and consultants) who are experts in their field (yet feel like they're the world's best kept secret) go from Invisible to Influential (and Profitable) with their own Thought Leader Podcast.
Click here to access Annemarie's Industry Thought Leader Podcast Series to help you go from Invisible to Influential (and Profitable) with a Podcast.
Contact Annemarie:
Want to start your own podcast so you can become an influential voice in your industry – but don't know where to start? Access our free Minitraining by clicking here.