How to Be Better Prepared to Give Credit to Customers
Joining me today on the show is Jeanine Purdie, she is the CEO of Business Credit Solutions – a debt collection agency, which she founded in early 2014 after working at a National Collection agency, so the area of debt collection is something she is an expert in and passionate about.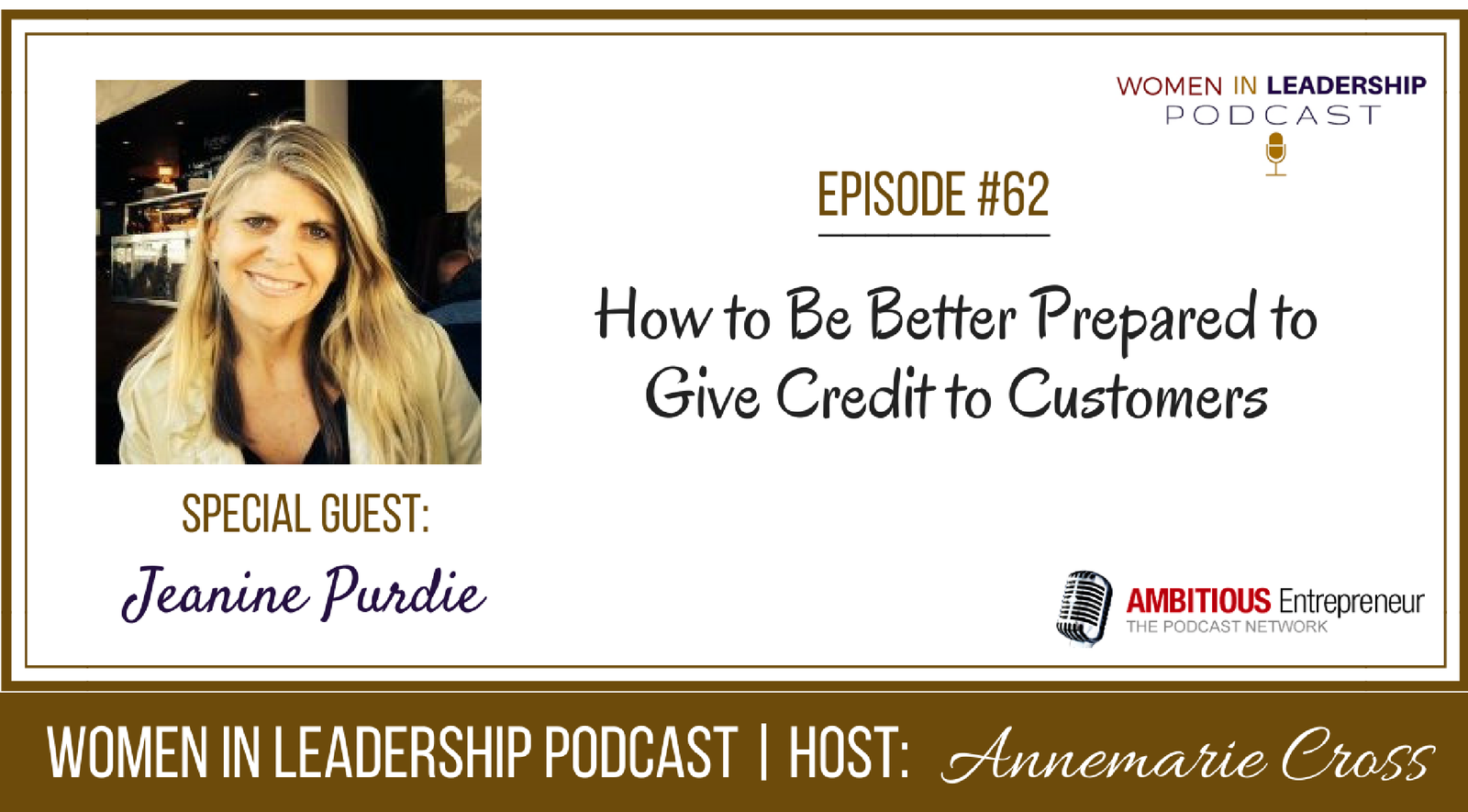 On today's show Jeanine is going to speak about
How to be better prepared to give credit to customers
How to feel confident with the customers you choose to do business with;
Be able to detect the early warning signs of non-payment of a customer;
What you need to know about cloud based systems to assist you with your debtor management.
LISTEN NOW:
Podcast (women-in-leadership): Play in new window | Download (Duration: 3:18 — 4.4MB) | Embed
Subscribe: Apple Podcasts | Google Podcasts | Spotify | Android | Stitcher | Email | RSS
Resources & Links Shared:
Only let it happen once and learn from it.  – Jeanine Purdie
About Jeanine Purdie: 
Busy Mom to 2 children.
She and her partner are both self -employed.
On board of Australian Patients Association
Working history- Registered Nurse, News Ltd Sales representative and Manager, Property developer, worked at National collection agency that lead her to starting her own collection agency early in 2014.
Special Message – are YOU our next Podcast Host Superstar?

Are you a Specialist in your field and you support entrepreneurs and small business?

Want to increase your visibility, reach and influence in your industry?

Want to build a deeper level of engagement with a growing audience of your ideal clients?

Looking for a platform that enables you to cut through the noise so you're recognised as a thought leader in your area of expertise?

Want your own podcast BUT don't want to handle all the technical/back-end management and ongoing promotion of your podcast?
If you answered 'yes' the Ambitious Entrepreneur Podcast Network is on the look out for a select group of specialists who are ready to become an influencing voice in their industry.
CLICK HERE to find out more
Connect With Us:
Connect with us to find out how we can continue the conversation