How to Articulate Your Value to The World
Welcome to Episode 58 of Women In Leadership Podcast. In this episode I speak with Bev Ryan about how to articulate your value to the world. Listen to Bev share more success insights on this episode of Women In Leadership Podcast.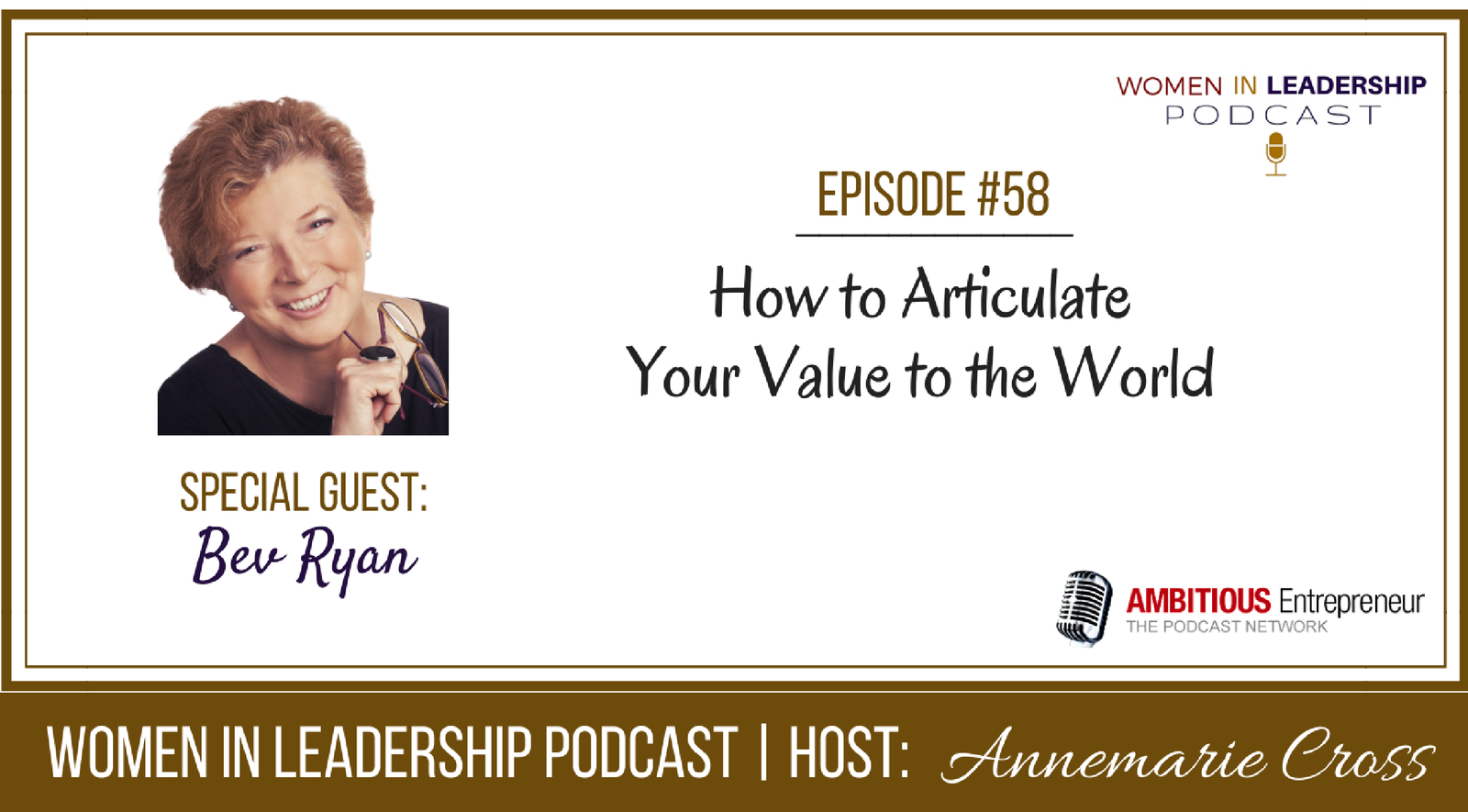 Bev shares:
How to understand your value to others and how to articulate your value to the world;

Why it's important to regard yourself as an 'enterprise' whether you are an employee, consultant or business owner;

How to master the art of raising your profile to spread your voice, visibility and value.
Podcast (women-in-leadership): Play in new window | Download (Duration: 32:20 — 30.1MB) | Embed
Subscribe: Apple Podcasts | Google Podcasts | Spotify | Android | Stitcher | Email | RSS
SUBSCRIBE HERE on iTunes and Stitcher
Resources & Links Shared:
Regard yourself as an enterprise – a bold initiative – and market yourself accordingly. —Bev Ryan
About Bev Ryan: 
Bev Ryan is a Publisher and specialises in working with business and professional women who want to publish to raise their profile and grow their career or business. She provides book coaching and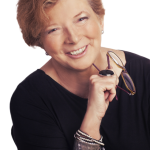 publishing services to self-publishing authors of non-fiction, and has recently launched the digital version of Honestly Woman magazine.
Special Message – are YOU our next Podcast Host Superstar?

Are you a Specialist in your field and you support entrepreneurs and small business?

Want to increase your visibility, reach and influence in your industry?

Want to build a deeper level of engagement with a growing audience of your ideal clients?

Looking for a platform that enables you to cut through the noise so you're recognised as a thought leader in your area of expertise?

Want your own podcast BUT don't want to handle all the technical/back-end management and ongoing promotion of your podcast?
If you answered 'yes' the Ambitious Entrepreneur Podcast Network is on the look out for a select group of specialists who are ready to become an influencing voice in their industry.
CLICK HERE to find out more
Connect With Us:
Connect with us to find out how we can continue the conversation