Increase your self-confidence
Welcome to Episode 53 of Women In Leadership Podcast. In this episode I speak with Kristen Crockett about how to increase your self-confidence for better negotiations and results.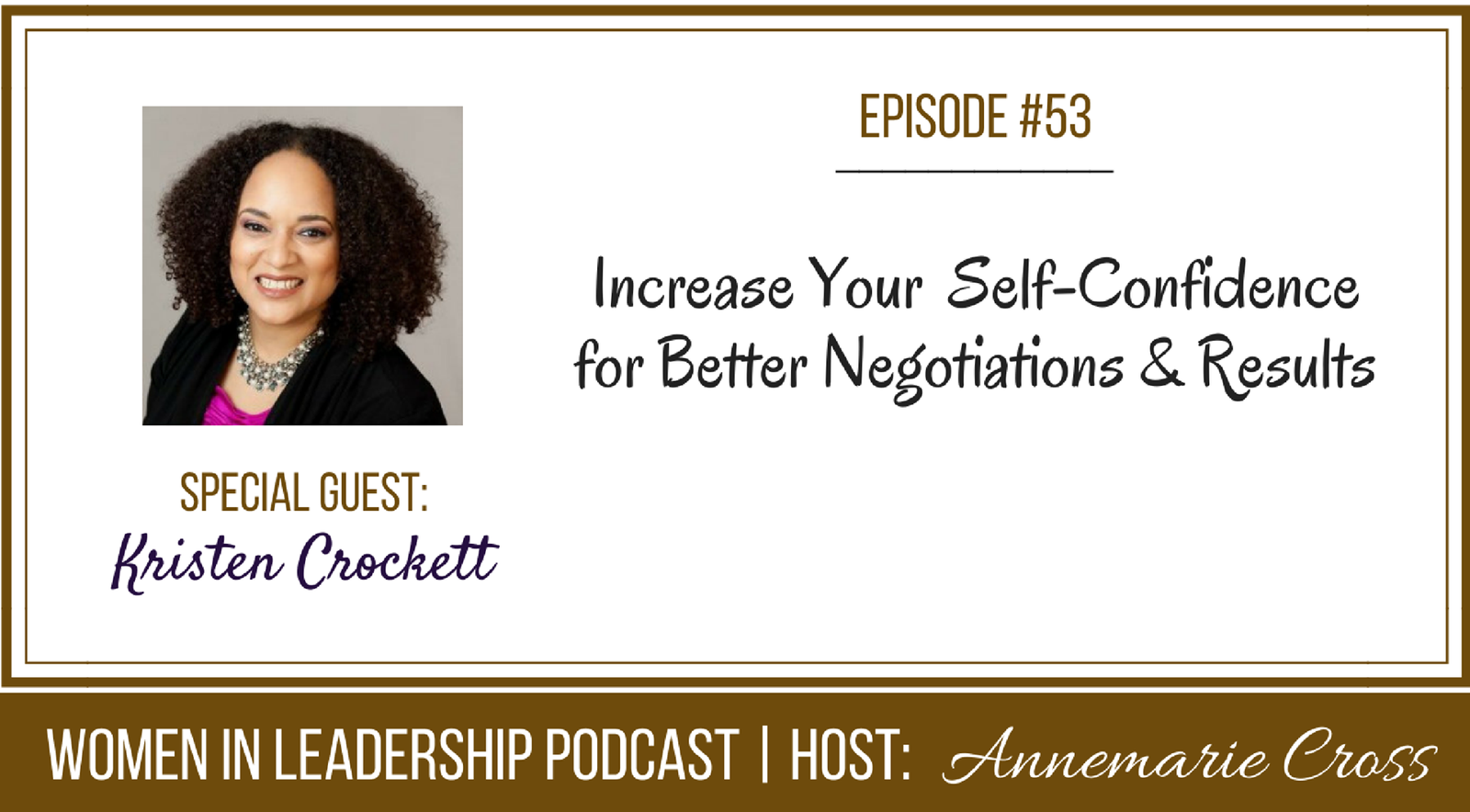 Kristen shares:
Podcast (women-in-leadership): Play in new window | Download (Duration: 30:17 — 28.2MB) | Embed
Subscribe: Apple Podcasts | Google Podcasts | Spotify | Android | Stitcher | Email | RSS
SUBSCRIBE HERE on iTunes and Stitcher
Resources & Links Shared:
Additional Resources to Help You Grow Your Business:
Are you attending numerous networking events yet still struggling to attract clients who pay you what you're worth because you find it hard to define a compelling message and introduction that gets you noticed? Come to our Network With Success Workshop and we'll show you how to create a compelling message:
Connect With Us:
Question: What's ONE aha you had? Go ahead and share it below. Also, what's ONE thing you're going to do within the next 24 hours? Share your comment below.