Topic: What is ordinary to you is amazing to others
My guest today says: "What is ordinary to you is amazing to others."
Joining me on today's show is Tom Schwab.
Tom knows how to build an online business. Marketing at its heart is starting a conversation with someone who could be an ideal customer. Tom helps authors, speakers, coaches, consul-tants, and brands get featured on leading podcasts their prospects are already listening to. Then he shows them how to turn listeners into customers.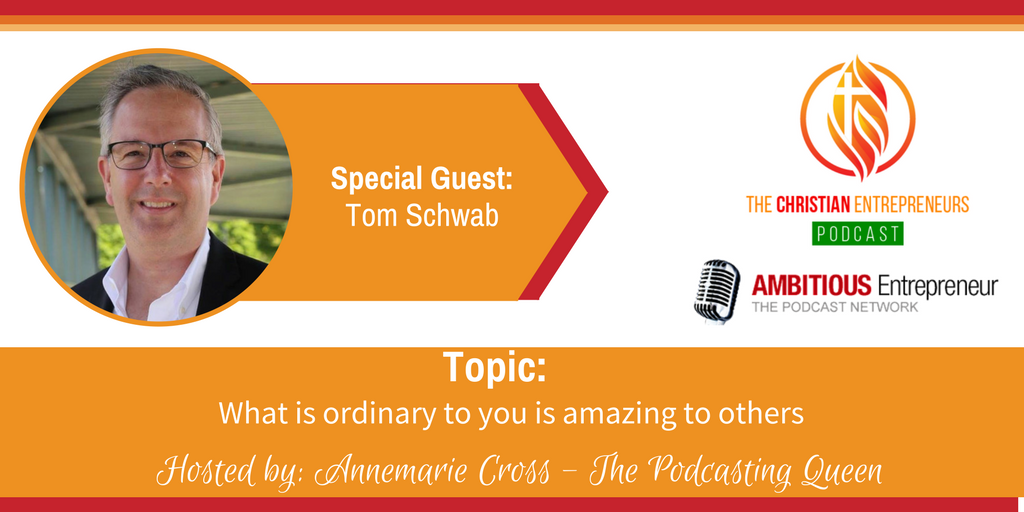 He is the Author of PODCAST GUEST PROFITS: Grow your business with a targeted interview strategy, and he is the Founder of Interview Valet, the concierge level Podcast Interview Marketing agency.
On today's show Tom is going to share:
There are a lot of problems in the world today but there is no better time to be alive to-day. From spreading the Gospel, raising a family, or growing a business now is the BEST TIME IN HISTORY;
"What is ordinary to you is amazing to others" and it's never been easier to share what you have learned;
Today most people can choose their ideal customers. You have a product or service that could help them IF ONLY they knew you existed….today it's easier than ever.
LISTEN NOW:
Podcast (the-christian-entrepreneurs-podcast): Play in new window | Download (Duration: 31:16 — 29.2MB) | Embed
Subscribe: Apple Podcasts | Google Podcasts | Android | Email | RSS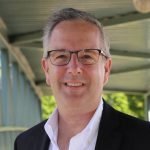 About Tom Schwab:
Tom Schwab knows how to build an online business. Marketing at its heart is starting a conversation with someone who could be an ideal customer. Tom helps authors, speakers, coaches, consultants, and brands get featured on leading podcasts their prospects are already listening to. Then he shows them how to turn listeners into customers.
• Author of PODCAST GUEST PROFITS: Grow your business with a targeted interview strategy
• Founder of Interview Valet, the concierge level Podcast Interview Marketing agency
Contact:
Want to start your own podcast – but don't know where to start? Access our free Minitraining: