Struggling to differentiate your law practice in a busy market? Feel invisible with your ideal client unable to recognize why they should be hiring YOU and your law practice to support them?
Today's special guest expert is Lory Rosenberg, who specializes in helping startup and existing law practices, define their unique Signature Brands so they can not only stand out but also make a powerful impact in the market place.
Lory is an accomplished attorney, author, trainer and former appeals judge. She provides insightful mentoring and coaching programs that allow her clients to quickly transform the stress, overwhelm, and limiting beliefs that often kee high-achieving women (and men) from fully realizing their individual brilliance and potential.
On today's show, Lory is going to talk about:
Common problems law practices can experience if they don't have systems in place
Why lawyers continue to struggle to implement systems in their practices and what they should do about it
Key systems all law practices should have in place if they want to build a successful and profitable practice
And, much more,
Further resources you can access:
Complimentary No-Cost Discovery Session – see contact details below to find out how to book a session with Lory
Enjoy the show!
As always, thank you for being part of our community and listening to this podcast. To ensure you don't miss out on learning about the latest tips and strategies to help you build your successful business, go ahead and subscribe to the podcast by clicking on the link below.
And, while you're there, please leave your rating and review of our podcast show on iTunes. THANK YOU!
Click here to Subscribe & Keep Up To Date via iTunes and leave a review!
More about Lory Rosenberg
Lory D. Rosenberg is the CEO of IDEAS Consultation and Coaching LLC –  As a former immigration appeals judge she now consults with and mentors immigration lawyers and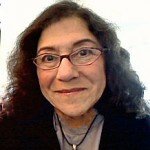 professionals so they can achieve winning results for their clients by brilliantly analyzing, strategizing, briefing and resolving complex legal issues and client cases.
Lory's passion is empowering excellence and entrepreneurship in solo and small firm clients. Lory coaches high mind lawyers, leaders and entrepreneurs to breakthrough performance, productivity, and profitability obstacles and make positive mindset shifts, so they can confidently leverage their talents and expertise, elevate their visibility with effective branding and marketing, offer their unique services and contributions, and create new levels of  prosperity, fulfillment and authentic success.
Contact Lory
•    Email: Lory@ideaswithlory.com
•    Phone: (301) 990 9257 or (301) 944 4557
•    Web: www.IDEASWithLory.com
•    Facebook: http://www.facebook.com/IDEASConsultationCoachingLLC
YOUR SAY:
What did you think about the message Lory shared today? What action step will you take after hearing today's tips and strategies about implementing key systems in your law practice? Go ahead and share. We'd love to hear from you!
Please leave your comment in the box below, and remember to share and Like the show with your colleagues. Also, stop on by our Facebook page to say hello and to give us a shout out on Twitter – we promise to shout back! As always, we appreciate it!
Podcast (asktheexpert): Play in new window | Download (Duration: 31:59 — 29.3MB) | Embed
Subscribe: Apple Podcasts | Google Podcasts | Android | Email | RSS