Topic: Imagine if all our dreams could fly
My guest today says, "Imagine if all our dreams could fly".
Joining me today is Maree Cutler-Naroba.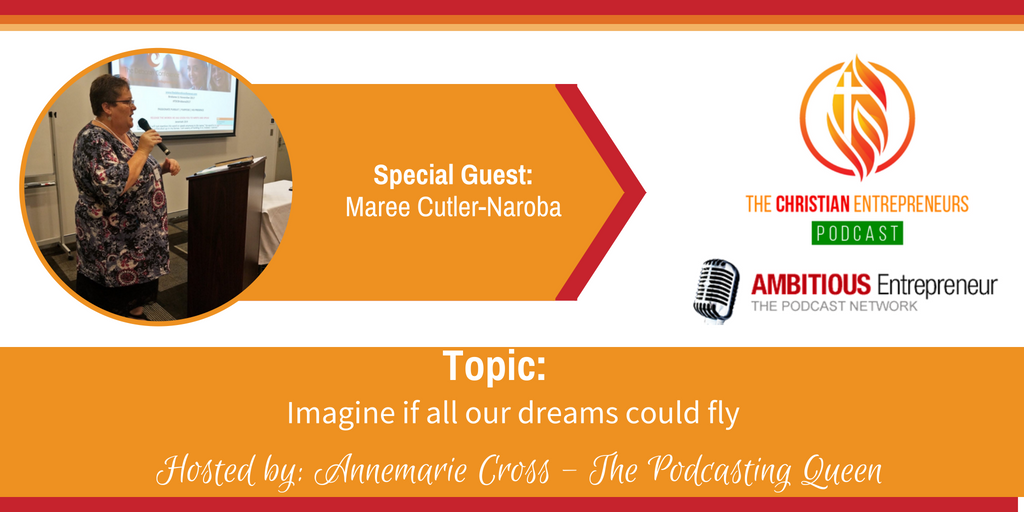 Maree is a freelance business strategist, content creator and child protection specialist.
On today's show Maree is going to share:
That life is a JOURNEY– with ebbs and flows, ups and downs, appointments and disappointments, successes and failures.
Every task, project, goal, assessment, business dream and so on starts when we choose to take just ONE STEP, and then after that step take another and then another.
IMAGINE! Imagine what God can do in and through your life as you surrender fully and wholly to him.
LISTEN NOW:
Podcast (the-christian-entrepreneurs-podcast): Play in new window | Download (Duration: 35:02 — 32.6MB) | Embed
Subscribe: Apple Podcasts | Google Podcasts | Android | Email | RSS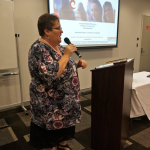 About Maree Cutler-Naroba:
Freelance Business Strategist, Content Creator and Child Protection Specialist Founder The Deborah Conference.
Contact:
Want to start your own podcast – but don't know where to start? Access our free Minitraining: