"To grow a successful coaching business you need to believe in yourself!" ~ Shantala Surya from Magical Mindset Moments
This podcast is brought to you by Coaching Connection Academy.com – THE Missing Link For Coaches.
LISTEN NOW as Keith Keller interviews Shantala Surya
Podcast (globalspotlightpodcast): Play in new window | Download (Duration: 15:17 — 12.2MB) | Embed
Subscribe: Google Podcasts | Android | Email | RSS
Subscribe to Global Spotlight Podcast via iTunes, Soundcloud and Stitcher
Transcript of the Questions & Answers
(1) Have you always wanted to be a coach or was there a PIVOTAL moment in your life that prompted the shift?
I was trained in for Conflict Resolution in International Relations. I worked for the International Criminal Court and the United Nations Assoc. as a conference planner. 2010 was a pivotal year personally and professionally~meltdown led to getting trained in spiritual healing practices and establishing my coaching practice.
(2) Who is your IDEAL client and how do you support them?
Those who want magical solutions and BELIEVE in magic. Those who are passionate and willing to take the reins in their own self-healing and expect only miracles. I support them with massive guidance, signature techniques and various forms of metaphysical magic. I am the Spiritual Alchemist, also known as the mindshift mentor…as an intuitive, I see what people ARE NOT telling me…
(3) If you could go back in time, what advice would you give your younger self?
Laugh more…it's all a glorious joke and a crazy adventure…I promise it all works out…even the painful stuff is gorgeous!
(4) Support from people around you is very important when starting a business – Were you supported from the beginning or did you have "NAY SAYERS" that you had to deal with.
Everyone was a naysayer…Indian community…oh the drama lol!
(5) We all have times in our businesses when things get tough. How do you deal with challenges?
I get quiet. Deeply quiet…the return to the essence of basic power quiet.
(6) What advice do you have for NEWBIE COACHES just starting out their coaching journey?
Honey, step know who u are…do NOT please anyone…take advice from no ONE…accept guidance…but you are the ONLY one who makes decisions regarding YOUR practice.
Set your boundaries ASAP.
Contact Shantala Surya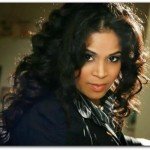 Additional Resources:
MORE INFORMATION @ COACHES CONNECTION ACADEMY
( The Missing Link For Coaches )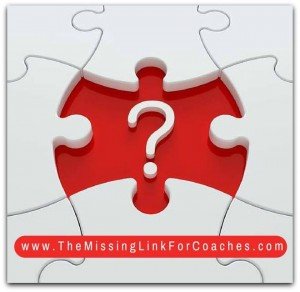 Subscribe to the podcast by clicking here: 
Share the love:
Did you enjoy the show? Leave us a rating and review on iTunes by clicking here, and you'll be helping us get our inspirational message out to more people by clicking here – thank you!!
Join the conversation:
YOUR SAY: What insight did you get from today's interview? Let me know in the comment box below.