Ebooks are great lead generators, easy to get to market compared to print books with fewer costs with a lot less risk factors involved.  You will hear suggestions about:
Whether to self-publish or not;
Various royalty rates and policies for Amazon, Barnes & Noble, iTunes and Kindle plus formatting suggestions, book quality and size benefits & draw backs; and
Invaluable tips about fonts and formatting that can make the difference between a profitable sale or not.
You'll also discover lots of creative ideas for using your book's description as a link to other income streams, as well as when to outsource work to maximize your financial benefits and present your books in the best possible light.
Now more than any other time it is easier to get published. It's vital to recognize that when done properly (with suggestions on how to do that) it's not difficult to get your manuscript formatted for ebook… – key point – get it professionally formatted.
Links and further resources we spoke about in the podcast today:
We very much appreciate you being part of our community and listening to our podcast. To ensure you don't miss out on learning about the latest tips and strategies to help you build your successful business, go ahead and subscribe to the podcast by clicking on the link below.
While you're there, we encourage you to leave your rating and review of our podcast show on iTunes so that we will learn from you where we can improve to be better able to provide you with high quality, timely and relevant topics to support your business needs. THANK YOU!
Click here to Subscribe & Keep Up To Date via iTunes and leave a review!
Now, I'd like to introduce you to our special guest – Lisa DeSpain
Lisa DeSpain has been in traditional publishing in the Christian genre since 1998.  During that time, she has worked in almost every area of the publishing house, from database management, to web development, editorial, typesetting, and ebook conversion and distribution.Lisa's company does ebook conversions and typesetting to allow authors to go direct with the major ebook outlets, POD printers, or traditional printers.
Contact Lisa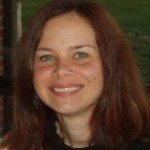 YOUR SAY:
How about you? You could be wondering… 'What do I need to get started as an author?'  Do you have questions about how you as an author/potential author could establish a platform for your writing online?   These and many more key questions answered right here.
Perhaps you have some tips, suggestions and positive publishing experiences that might be of assistance to fellow authors. Share them!  Your experience may be that important issue that resonates with a number of other people.
Leave your comment in the box below, and remember to like the show and share it with your colleagues. We always appreciate your participation and input!
Podcast (staceymyers): Play in new window | Download (Duration: 29:38 — 27.2MB) | Embed
Subscribe: Apple Podcasts | Google Podcasts | Android | Email | RSS