Are you living your authentic happiness? How you answer that question can and will impact just how powerfully and confidently you show up in your life and business.
Today, Life Coach – Ingrid Perri joins us to share:
How easy it can be to change your life for the better;
How you can feel an immediate sense of calm and ease by understanding that the only thing you can control is yourself; and
That in order to bring about change in your life and your business you must do something different.
Enjoy!
About Ingrid Perri: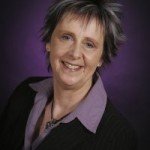 Ingrid is the Happiness Coach and helps women transform their lives by connecting them to their personal, authentic happiness using NLP, Hypnosis and Life Coaching.
Contact Ingrid:
YOUR SAY:
Are you living your authentic happiness? What were some of your 'aha' moments? Let me know in the comment box below. It's always so nice to hear from you!!  And, remember to'Like' and share the podcast with your friends.
Podcast: Play in new window | Download (Duration: 21:18 — 19.6MB) | Embed
Subscribe: Apple Podcasts | Google Podcasts | Spotify | Android | Stitcher | Email | RSS | More