Joining me on today's show is Deb Fribbins – she is known as The Spirited Advisor. 
She is a mother of 2 amazing young men who have forged careers in their own right.  She moved with her 2 boys in 1992 to work in the Target buying office, where she first met Lisa Sweeney and Jo Plummer.
Deb started Developing Excellence in Business in 2015, using her 30+ years' experience in business, both corporate and SME's.
She spends as much of her time learning as she does teaching, ensuring she keeps up with best practices, to pass on to her clients.
She bought the Geelong and Melbourne CBD BIH branches in Dec 2015.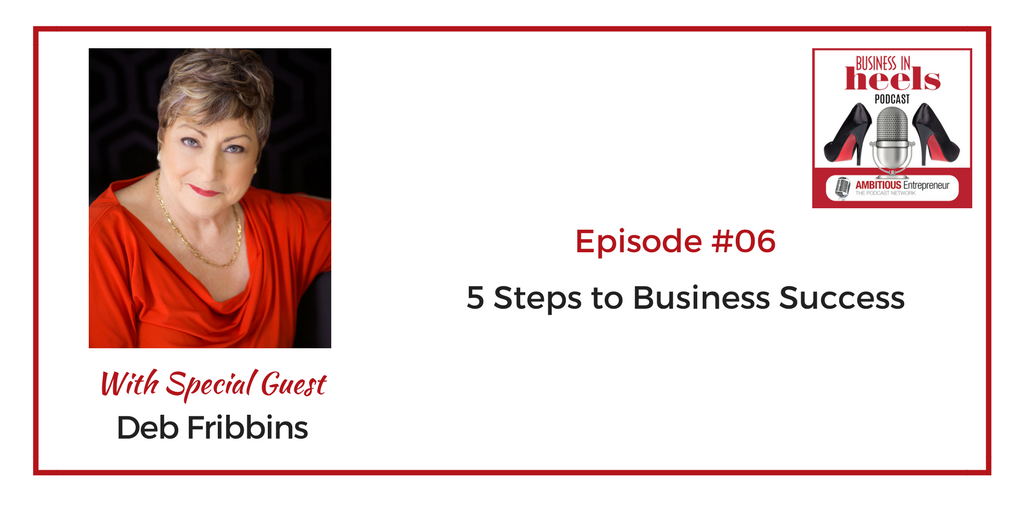 On today's show, Deb will be sharing:
Her simple 5-step process to success in your business
Key things to consider to ensure you stand out in the crowd
Are you diversitying or 'diworsifying?'
Podcast (business-in-heels-podcast): Play in new window | Download (Duration: 28:37 — 26.5MB) | Embed
Subscribe: Apple Podcasts | Google Podcasts | Android | Email | RSS
"Keep your TRAMS on track."  Timely, Realistic, Achievable, Measureable, Sustainable plans. – Deb Fribbins
Continue the Conversation on Facebook!
Thank you for joining us today – we want to continue the conversation over on the Business In Heels Facebook Page.
Tell us, what's ONE aha you have taken away from today's show and what's one action step you're committing to take action on within the next 24 hours so you can continue to grow your network and your business.
We can't wait to read your comments and connect with you at one of our upcoming in-person or online networking events.
Connect with Deb Fribbins:
Connect with Business in Heels: