As Japan's first Reach-Certified Personal Branding Strategist, Peter Sterlacci is the pioneer of personal branding in Japan. Being a long-term resident in a country where "fitting in" is the cultural norm, Peter understands the challenges facing Japanese to 'stand-out'. Perhaps you also find yourself in a market where fitting in is the norm making it difficult for you to stand out. Then this show is a must-listen.
Peter is dedicated to empowering on-the-move careerists in global companies in Japan to break away from the pack and ride to success. And you can stand out and ride to success too by following the strategies that Peter shares today. Including:
Tips on being a 'solopreneur' in another culture;
How to brand yourself across cultures using the 'personal branding style dial";
Key strategies that will help you start branding yourself today;
and much more!
Links and further resources we spoke about in the podcast today:
Today's Inspirational Tip – it's a Tweetable!
Mind your Tweets. It can take one silly comment to turn off a potential client or JV partner via @AnnemarieCoach Tweet This
Enjoy the show!
As always, thank you for being part of our community and listening to this podcast. To ensure you don't miss out on learning about the latest tips and strategies to help you build your successful business, go ahead and subscribe to the podcast by clicking on the link below.
And, while you're there, please leave your rating and review of our podcast show on iTunes. THANK YOU!
Click here to Subscribe & Keep Up To Date via iTunes and leave a review!

Now, let me introduce you to our special guest –Peter Sterlacci
Peter Sterlacci is known as "Japan's personal branding pioneer" and is one of the 15 Master level Certified Personal Branding Strategists in the world. His company, BeYB, is introducing a leading global personal branding methodology to on-the-move careerists in Japan and adapting it for the Japanese culture. Peter's background spans an impressive 22 years in intercultural consulting, international outreach, and global communications.
Contact Peter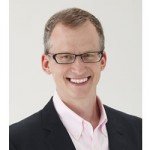 YOUR SAY:
What did you think about the message Peter shared today? Which personal branding tip was the biggest 'aha' for you?
Please leave your comment in the box below, and remember to share and Like the show with your colleagues. Also, stop on by our Facebook page to say hello and to give us a shout out on Twitter – we promise to shout back! As always, we appreciate it!
Podcast: Play in new window | Download (Duration: 27:40 — 25.4MB) | Embed
Subscribe: Apple Podcasts | Google Podcasts | Spotify | Android | Stitcher | Email | RSS | More