How to bounce back after a breakdown in your business.
Building a successful business takes hard work, and lots of it. But what happens when despite your best efforts, including the hundreds of hours you've put in, the late nights and early morning, the money you've invested into your business – you hit the wall and experience a breakdown in your business.
My guest today is Colette Ellis; she is an author, coach and transformational speaker on mindfulness, motivation and workplace stress.
On today's show, Colette will speak about:
How to bounce back after a breakdown in your business and get your mindset back on track so you are eager and ready to pursue new opportunities
How to overcome your limiting beliefs so you can prevent your "self-talk" and "blind spots" from getting in the way of your future growth and success
How to reveal your true purpose and make choices about how you spend your time – in your business and in your life (yes, it's possible to have a life!
Additional Resources:
Colette's 6-video series on Teamwork & Motivation for entrepreneurs and business leaders: http://smallbusiness.chron.com/teamwork-motivation-74604.html
 Check out these two podcasts – also featured on our Network:
If you'd like to be a podcast host on the Network, or you have a podcast already and would love to find out more about becoming a featured podcast host, go to:
Do you have a question you'd like me to answer in an upcoming show? Or do you want to share a comment or 'aha' moment?
Leave me your name, business name and comment on either of the contact details below and I'll answer your question or include your comment in an upcoming episode:
(03) 9708 6930 – Within Australia
(520) 777 9610 – Within the US
Website: Send a Voice Message button (to the right)
Enjoy the show!
As always, thank you for being part of our community and listening to this podcast. To ensure you don't miss out on learning about the latest tips and strategies to help you build your successful business, go ahead and subscribe to the podcast by clicking on the link below.
And, while you're there, please leave your rating and review of our podcast show on iTunes. THANK YOU!
Click here to Subscribe & Keep Up To Date via iTunes and leave a review!
More about Colette Ellis
Colette Ellis is an author, coach and transformational speaker on mindfulness, motivation, and workplace stress. Her book Focus on Your Vision helps readers clarify priorities and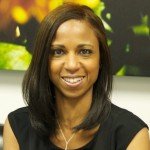 optimize their work-life balance.
As founder of InStep Consulting, she has traveled the globe facilitating personal growth and professional training for leaders from countries including Australia, Botswana, Bulgaria, Chile, Lithuania, Mexico, Poland, and Vietnam.
Clients transform their lives and realize results faster via her insightful coaching and interactive seminars on employee wellness, leadership development, and team building. Colette is a certified instructor of 7 Habits of Highly Effective People®, FOCUS: Achieving
Your Highest Priorities, and Coping with Work & Family Stress™, a research-based curriculum developed at Yale University School of Medicine. A featured eHow.com contributor on Workplace Morale, her tips and advice have appeared in Real Simple Magazine and online at CBSNews.com and CNN.com.
Contact Colette
YOUR SAY:
What did you think about the message Colette shared today? What action are you going to take?
Go ahead and share. We'd love to hear from you!
Please leave your comment in the box below, and remember to share and Like the show with your colleagues. Also, stop on by our Facebook page to say hello and to give us a shout out on Twitter – we promise to shout back! As always, we appreciate it!
Podcast: Play in new window | Download (Duration: 24:48 — 22.7MB) | Embed
Subscribe: Apple Podcasts | Google Podcasts | Spotify | Android | Stitcher | Email | RSS | More