As an author or potential author could you use fresh creative ideas on how to get published, establish your own website in order to promote your books online AND find creative ways to promote your books… then take the time today to listen to Thomas Umstattd share many of his insightful and ingenious methods for promoting your writings and yourself through online social media.
Thomas will share how to utilize the Bestsellers Society – a writer's conference in a box – to guide you through the process of…
marketing your book like a bestseller.
discovering how bestselling authors use blogs, social media, emails and podcasts to sell books, win speaking gigs and make money.
learning the secrets of how to both promote your current book and write your next book at the same time.
Along with some other helpful tips and suggestions.
PLUS
Thomas shared about his work on the Author Media website.  Author Media is a team of expert web-designers, social media managers, and coders who are dedicated to making online platform building easier for writers. They believe that websites should be more than online brochures, yet simple enough for anyone to learn to update.  Through the services of Author Media you will be able to establish a formidable presence on the internet.
Some of the areas discussed during Thomas' chat with Stacey are…
What authors need to learn how to..
get more website visitors
get more social media followers
get more book sales
build a platform big enough to attract top agents and publishers.
Links and further resources we spoke about in the podcast today:
We very much appreciate you being part of our community and listening to our podcast. To ensure you don't miss out on learning about the latest tips and strategies to help you build your successful business, go ahead and subscribe to the podcast by clicking on the link below.
While you're there, we encourage you to leave your rating and review of our podcast show on iTunes. We want to continue providing you with high quality, timely and relevant topics to support your business needs. THANK YOU!
Click here to Subscribe & Keep Up To Date via iTunes and leave a review!
Now, I'd like to introduce you to our special guest – Thomas Umstattd
Thomas Unstattd Jnr is an award-winning speaker on the subject of marketing and technology.  Thomas built his first website at the age of 13 and taught his first web design class at only16 years of age.  He has been helping authors and small businesses use the web ever since.  Thomas currently serves as the CEO of Author Media, a company that builds websites for world changers.
Contact Thomas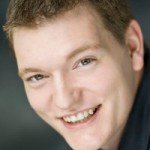 YOUR SAY:
How about you?  Have you some positive experiences regarding the promotion of your books through the use of social media and establishing your business presence online that you would like to share?  Perhaps you have some tips or suggestions that might be of assistance to fellow authors.
Leave your comments or questions in the box below and we would love to connect with you on Facebook and Twitter.  We always appreciate your participation and input!
Podcast (staceymyers): Play in new window | Download (Duration: 31:01 — 28.5MB) | Embed
Subscribe: Apple Podcasts | Google Podcasts | Android | Email | RSS