Be Inspired, Take a Step Forward, Say YES and Have a Crack
Welcome to episode 1 of Business In Heels Podcast – I'm your host Annemarie Cross.
Today I'm speaking with two special guests – Executive Directors and Co-owners of Business In Heels International – Lisa Sweeney and Jo Plummer.
Business in Heels International is a women's networking organisation with over 40 branches across seven countries, and both Lisa and Jo work tirelessly to connect women with people, resources and opportunities needed to equal the 'playing field' and support their journey to success.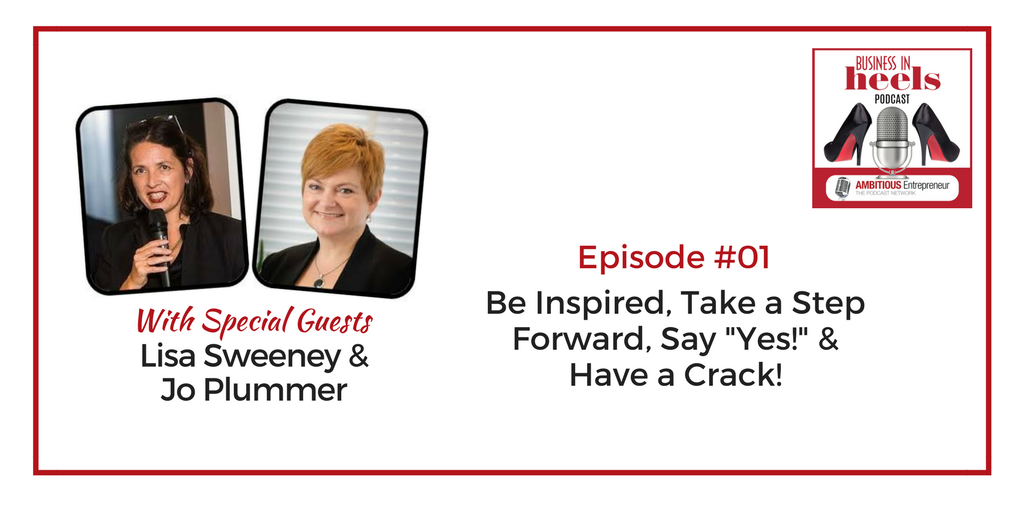 On today's show Lisa and Jo share:
How to be inspired to take a step forward, say yes and have a crack;

Understand how Business In Heels is different to other networking organisations and how YOU can get involved;

Why networking should be an essential part of your marketing and professional development strategy, and so much more.
Podcast (business-in-heels-podcast): Play in new window | Download (Duration: 26:01 — 24.5MB) | Embed
Subscribe: Apple Podcasts | Google Podcasts | Android | Email | RSS
SUBSCRIBE HERE on iTunes and Stitcher
Get clear, walk with confidence, as your destination is closer than you think! — Business in Heels
Continue the Conversation on Facebook!
Thank you for joining us today – we want to continue the conversation over on the Business In Heels Facebook Page.
Tell us, what's ONE aha you have taken away from today's show and what's one action step you're committing to take action on within the next 24 hours so you can continue to grow your network and your business.
We can't wait to read your comments and connect with you at one of our upcoming in-person or online networking events.
Connect with Business in Heels: