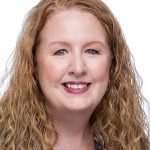 The Art of Effective Communication with Sales & Relationship Building
As a business owner, when it comes to having a sales conversation with a prospective client is that something you enjoy doing? Be honest!
For many business owners, sales is a taboo word, and it's an aspect of their business they really don't enjoy. NOR, is it something they do well.
Joining me on the show is Mary Jensen.
Mary is a Behavioural Specialist focusing on Sales Training, Personal Development and Public Speaking.  She prides herself in continuous education and keeps up with the latest teachings in Sales, Human Behaviour and Meta Dynamics, Mary is a Meta Dynamics practitioner and Profiler and an EDISC consultant and profiler.
On todays on the show Mary is going to share:
One common mistake small businesses make when it comes to sales, and what you should do instead;

Why sales is all about building relationships and not about convincing someone to buy your products and services;

3 simple communication tips to boost your confidence and ultimate success when it comes to selling.
Listen Now:
Podcast (asktheexpert): Play in new window | Download (Duration: 16:06 — 14.7MB) | Embed
Subscribe: Apple Podcasts | Google Podcasts | Android | Email | RSS
Attend Mary's Workshop:
Dive deeper into the Art of Communication with Sales & Relationship Building training with Mary Jensen at the upcoming Business Marketplace Summit.
There's an exciting program to help you grow your business:
Two World class Keynote Speakers: Eric Bailey – Motivational Speaker & Success Coach, and Sam Cawthorn – CEO of Speakers Institute who will help you Master Our Communication for Influence;
Four Powerful Workshops based on the 4 BANC Principles (Breakthrough Offer, Armchair Strategy, Negotiation Skill and Community Market), featuring Mary Jensen as one of the workshop presenters;
As well as over 120 Stallholders with specialist products and services to help you grow your business.
To find out more and to secure your tickets go to: http://thebusinessmarketplace.com.au/the-business-marketplace-summit/ or bit.ly/BANCSummit