Think marketing is a waste of time and money – Think again
Think marketing is a waste of time and money? Think again
Joining me on today's show is Steve Mills.
Steve is Sales and Marketing Specialist who has spent his entire career helping businesses to make millions. His unique approach to business consulting has significantly increased the bottom lines of over 10,000 clients worldwide.
Steve main focus is to help businesses turn sales, marketing and advertising into profit by using a system and automation I call 'The RESULTS programme.'
His clients often have difficulties with the following three things:
– A Lack of time to implement Sales and Marketing
– A lack of understanding of Digital Marketing
– Thinking marketing is a waste of time and money
He says: With his time and expert understanding, he can help you develop and implement your Sales and Marketing plan. This makes you free to concentrate on other areas of your business and get the RESULTS you deserve.
LISTEN NOW: 
About Annemarie Cross: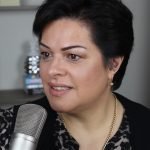 Dubbed "The Podcasting Queen," Annemarie is recognized as an industry pioneer, launching her first co-hosted podcast in 2008 to be the voice of inspiration and hope amongst the deluge of 'doom and gloom' after the GFC devastated families worldwide.
Over a decade on, she's the author of: Industry Thought Leader: How To Go from Invisible to Influential (and Profitable) with a Podcast and continues to be the voice of inspiration to a global audience through her award-winning podcasts.
Annemarie continues to live out her mission of 'Changing the World – ONE Message at a Time', with her own podcasts, as well as by supporting Professional Services Businesses (coaches and consultants) who are experts in their field (yet feel like they're the world's best kept secret) go from Invisible to Influential (and Profitable) with their own Thought Leader Podcast.
Click here to access Annemarie's Industry Thought Leader Podcast Series to help you go from Invisible to Influential (and Profitable) with a Podcast.