How to Build Your Reach, Reputation and Generate Leads on LinkedIn
Are you struggling to build your reach, your reputation and your leads on Linkedin? Well, stick around because today we are doing something slightly different – we are running a Masterclass, and today's Masterclass topic is all things Linkedin.
And, I couldn't think of anyone better than Carmen Williams, who is rocking it on LinkedIn to share her insights including:
Why most people do LinkedIn wrong (and what you need to have in place to get it right)
What are the bests posts, and when and how to post them.
How to get as much traction as possible (including views, enquiries and sales) with as little work as possible.
How to stand out and be noticed (nothing wrong with a bit of attention).
How to present yourself on LinkedIn and to work out what to sell (especially if you do or sell a few things…)
How to get high profile people reaching out saying, "I need to speak to YOU"
LISTEN NOW: 
About Carmen: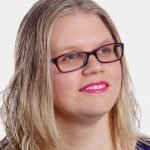 When Carmen left her corporate job (single Mum, 2 kids, mortgage), things got real REALLY quickly.
Apparently when you start off in business people don't just find you.
So she looked around and evaluated her options (I mean she is a scientist after all) and discovered that LinkedIn was HOT.
Fast forward… Carmen now supports people to rock LinkedIn (and a lot of other stuff) so that they can grow their business AND have a life. Pretty cool stuff.
But she can't do it herself. She is supported, by an amazing team
About Annemarie Cross:
Dubbed "The Podcasting Queen," Annemarie is recog nized as an industry pioneer, launching her first co-hosted podcast in 2008 to be the voice of inspiration and hopeamongst the deluge of 'doom and gloom' after the GFC devastated families worldwide.
Over a decade on, she's the author of: Industry Thought Leader: How To Go from Invisible to Influential (and Profitable) with a Podcast and continues to be the voice of inspiration to a global audience through her award-winning podcasts.
Annemarie continues to live out her mission of 'Changing the World – ONE Message at a Time', with her own podcasts, as well as by supporting Professional Services Businesses (coaches and consultants) who are experts in their field (yet feel like they're the world's best kept secret) go from Invisible to Influential (and Profitable) with their own Thought Leader Podcast.
Click here to access Annemarie's Industry Thought Leader Podcast Series to help you go from Invisible to Influential (and Profitable) with a Podcast.