👉 Listener Into Lead Podcast Series Tip#23 👈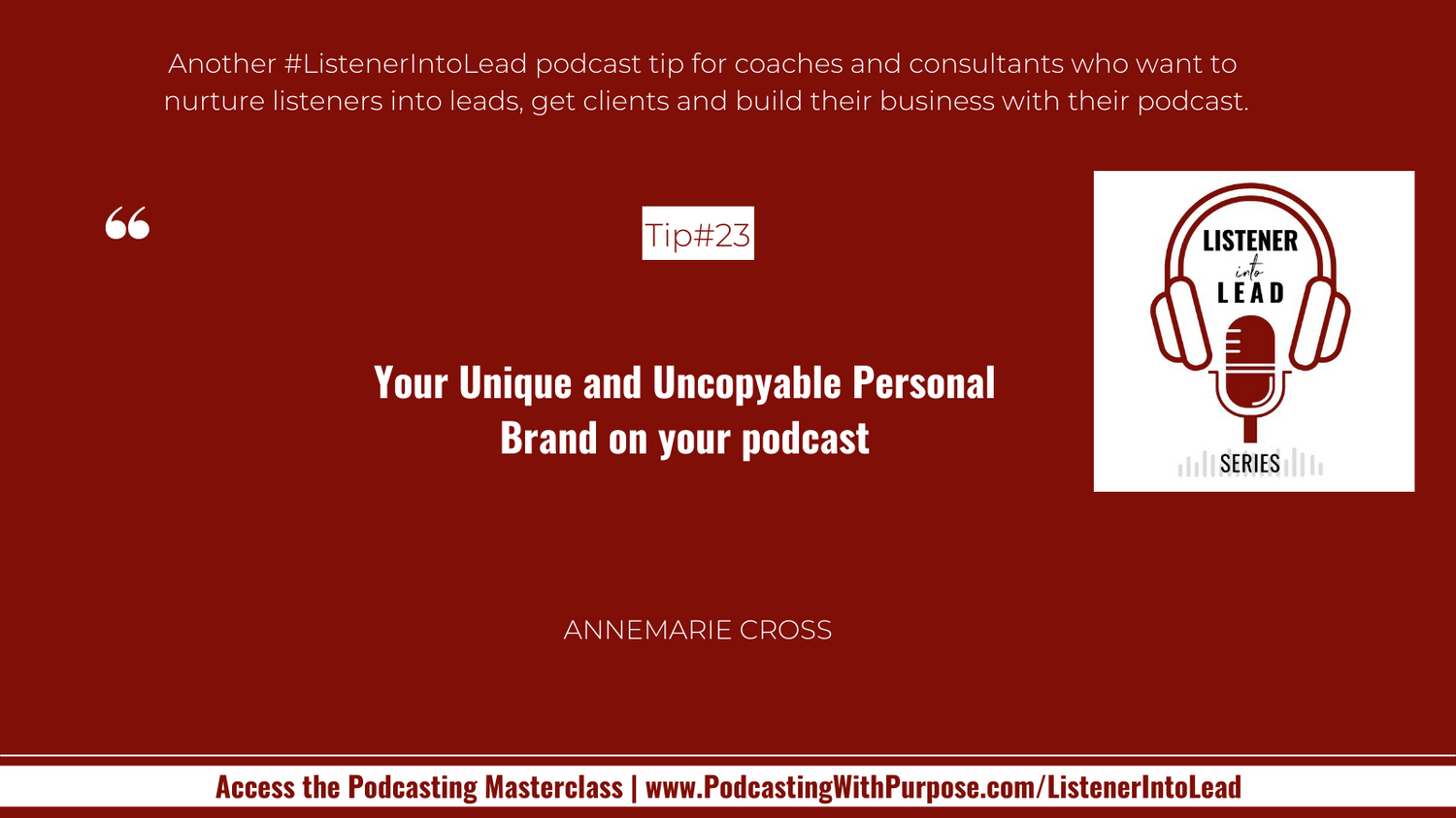 Want your podcast to be binge-worthy to your audience (I.e. ideal client)? Then building a unique and uncopyable #PersonalBrand is key. 
Especially if you are a coach and looking to generate leads and build your business with your podcast.  
I share more in today's tip. 
Access the Podcasting Masterclass: www.PodcastingWithPurpose.com/ListenerIntoLead
Podcast (listener-into-lead): Play in new window | Download (Duration: 3:04 — 3.7MB) | Embed
Subscribe: Apple Podcasts | Google Podcasts | Spotify | Android | Email | RSS