👉 #30DaysToDistinction Challenge Tip#15👈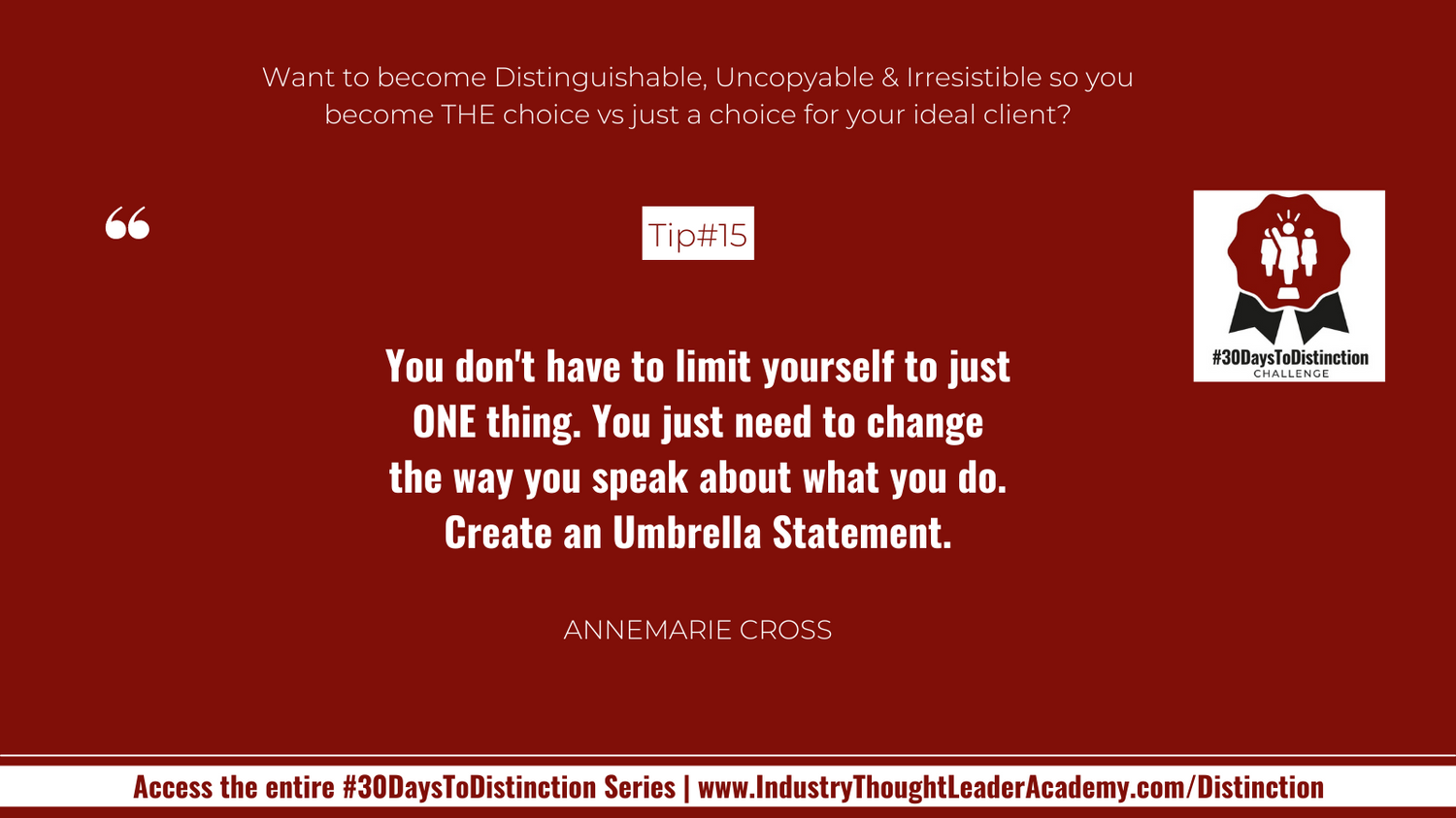 Struggling to define your ONE thing when it comes to your message? I did. For years. Till I did this instead… 
It's a method I've been using for years now. 
In my career coaching practice. 
And, now in my work with businesses.  
Because as a life-long learner I struggle to focus on just one thing.  
I love using a variety of modalities, techniques and tactics when working with clients. 
However, it can be difficult to refine and define it into a powerful and compelling statement that attracts the attention of your ideal client. 
Until now. 
I share more in today's tip.
Go ahead and download the Action Guide at: www.IndustryThoughtLeaderAcademy.com/Distinction
Access the Build Your Distinguishable & Irresistible Brand & Message Masterclass here:
www.industrythoughtleaderacademy.com/distinguishablemessage
Podcast (30-days-to-distinction): Play in new window | Download (Duration: 2:53 — 2.9MB) | Embed
Subscribe: Google Podcasts | Android | Email | RSS