👉 #30DaysToDistinction Challenge Tip#14👈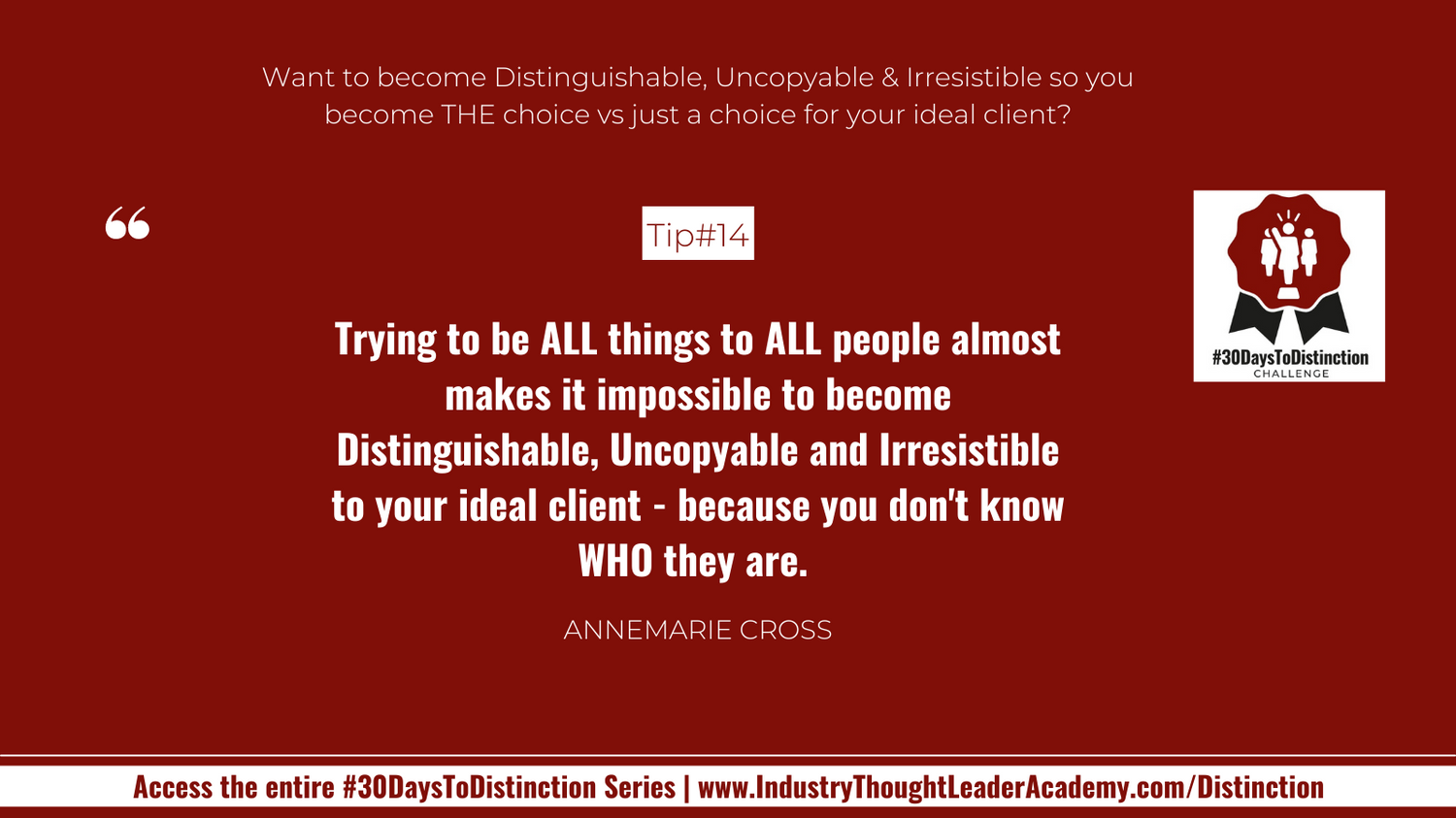 Heard the saying 'try to speak everyone – you speak to no-one?' It's true. Which is why trying to be all things to all people never works. 
In today's #30DaysToDistinction Challenge Video Tip I share what you should be focusing on instead with your message. 
If you want to become distinguishable, uncopyable and irresistible to your ideal client.  
THE choice vs just A choice when he/she is ready to move forward. 
I share more in today's tip.
Go ahead and download the Action Guide at: www.IndustryThoughtLeaderAcademy.com/Distinction
Access the Build Your Distinguishable & Irresistible Brand & Message Masterclass here:
www.industrythoughtleaderacademy.com/distinguishablemessage
Podcast (30-days-to-distinction): Play in new window | Download (Duration: 2:53 — 2.9MB) | Embed
Subscribe: Google Podcasts | Android | Email | RSS