👉 #30DaysToDistinction Challenge Tip#7👈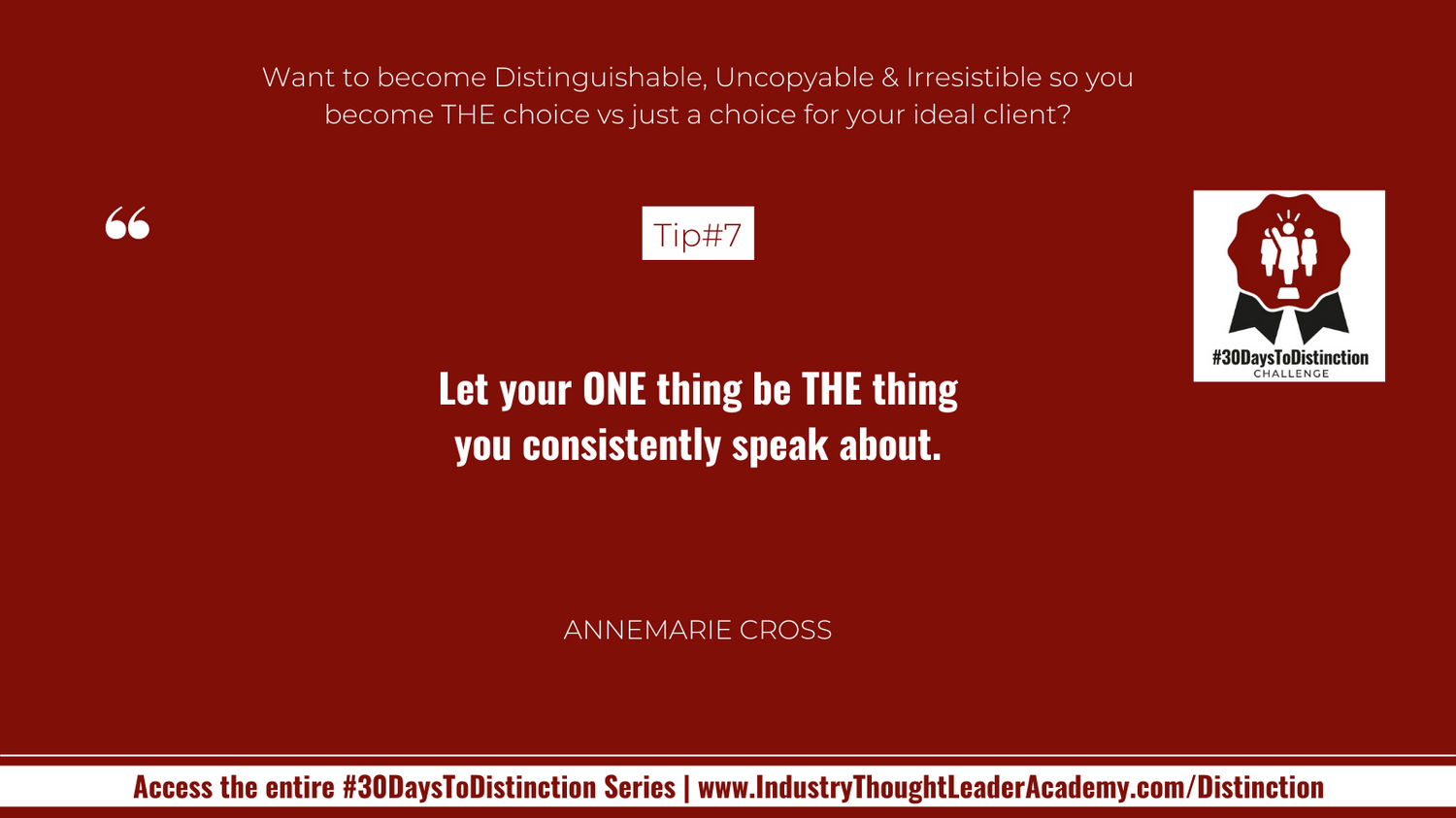 Speaking to everyone? You'll end up speaking to no-one. Which is why in today's tip I share more about the importance of defining your ONE thing. 
Because, speaking about too many topics won't cut through the noise, either. 
Nor will it enable you to be memorable and position yourself as THE choice vs just a choice when your ideal client is ready to make a decision. 
Just like the example I share in today's #30DaysToDistinction Video Tip. 
I share more in today's tip.
Go ahead and download the Action Guide at: www.IndustryThoughtLeaderAcademy.com/Distinction
Access the Build Your Distinguishable & Irresistible Brand & Message Masterclass here:
www.industrythoughtleaderacademy.com/distinguishablemessage
Podcast (30-days-to-distinction): Play in new window | Download (Duration: 5:39 — 5.4MB) | Embed
Subscribe: Google Podcasts | Android | Email | RSS