👉 #30DaysToDistinction Challenge Tip#4👈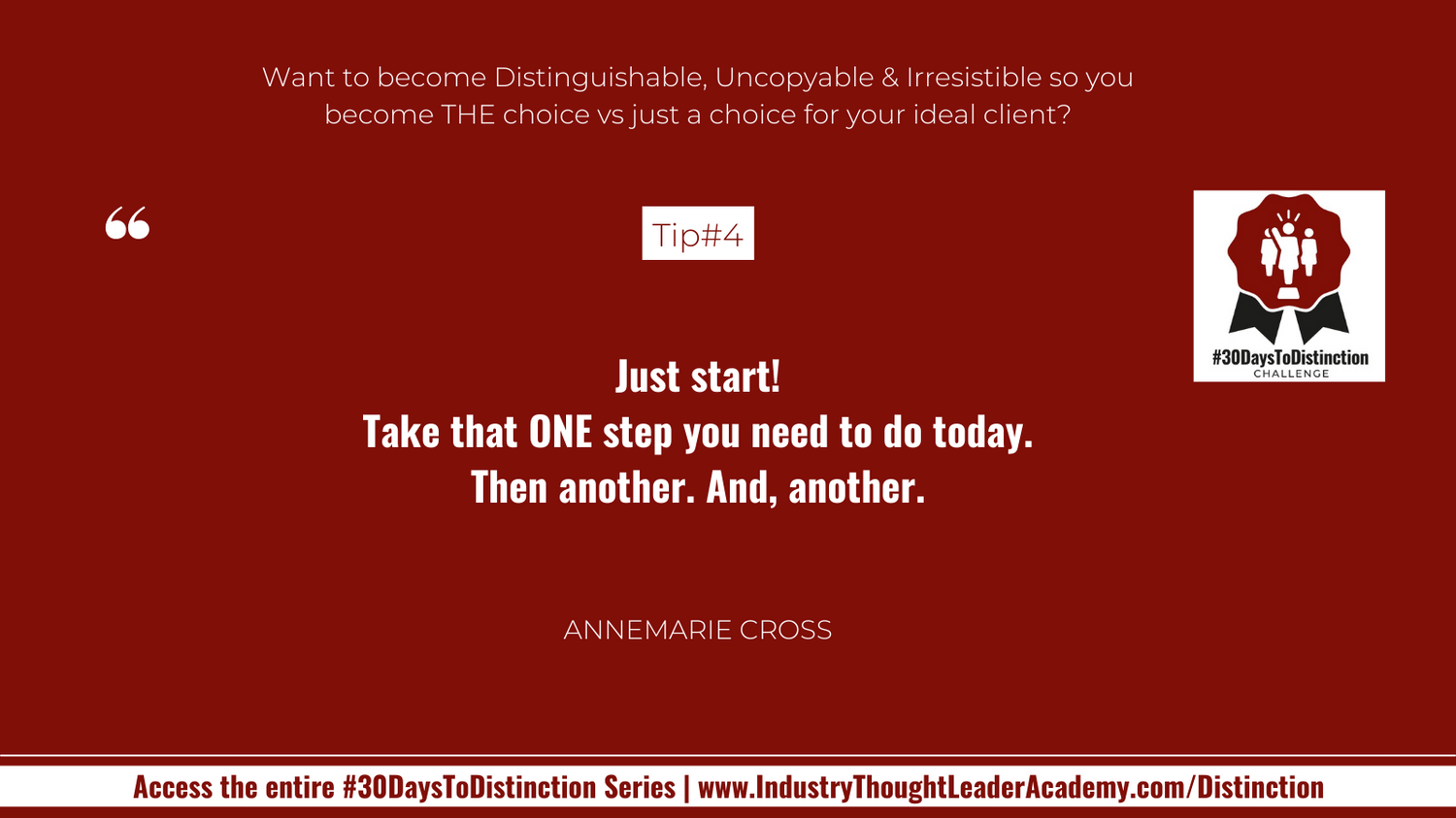 Are you waiting for the right time before you put yourself forward to speak at an event? Or to complete that next course before you start that VIP client program? 
Waiting for something to be perfect, or for that right time before you do something is counterintuitive and will stop you from becoming distinguishable, uncopyable and irresistible. 
Which is why in this #30DaysToDistinction Video Tip, I share what you should be doing instead. 
And, it's just two simple words. 
I share more in today's tip.
Go ahead and download the Action Guide at: www.IndustryThoughtLeaderAcademy.com/Distinction
Access the Build Your Distinguishable & Irresistible Brand & Message Masterclass here:
www.industrythoughtleaderacademy.com/distinguishablemessage
Podcast (30-days-to-distinction): Play in new window | Download (Duration: 5:08 — 4.9MB) | Embed
Subscribe: Google Podcasts | Android | Email | RSS