According to Catalyst 2006, women represent 16.5% of the leadership foundation. In 2025, it is proposed that women will be at equal footing in the leadership role.
Get empowerment and leadership tips from Lauran Star, author, speaker, and coach, as we discuss:
How to get what you want from work and home
How to change the direction your life is heading in
Emotional Intelligence and why is it important
Links and further resources we spoke about in today's podcast:
Now, let me introduce you to our special guest – Lauran Star
Lauran Star enjoys a reputation among her peers and clients for offering integrity, the highest level of confidentiality and unflinching support, as well as candor and actionable solutions. A leading expert in the field of Business Development, Women's Empowerment and Leadership, Lauran Star attains the results you seek today. Her focus is in the Medical/Dental arena as well as Financial Emotional Intelligence.
"With over 16 years of solid leadership accomplishments with several Fortune 500 Companies, I understand where leaders are today and what they are facing."  -Lauran Star
A sought after author, consultant and speaker for organizational development, Lauran inspires vision and change in any economic environment. Her topics vary from Leadership Emotional Intelligence to Women in Leadership to her Women's Empowerment from the Boardroom to the Bedroom, in a light humored yet serious look at life balance.
She also served her country for ten years, as a proud member of the United States Armed Forces.
Contact Lauran Star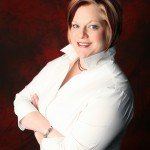 Email: lauran@lauranstar.com
Twitter: Lauranstar
Web:
www.lauranstar.com
www.lsc-group.com
Podcast (meridithelliotpowell): Play in new window | Download (Duration: 25:05 — 23.0MB) | Embed
Subscribe: Apple Podcasts | Google Podcasts | Android | Email | RSS