How to Maintain Customer Attention, Engagement & Retention in a Noisy and Disruptive Marketplace – a Candid Conversation with Annemarie Cross, CEO, Brand & Communications Strategist & Podcasting Expert
Welcome to Episode One of The Corporate Podcast.
In this series I'll be sharing what's working when it comes to marketing and engaging with customers in a noisy and disruptive marketplace.
In this first episode, I share more information on the topic of podcasting, specifically on how a podcast can address many of the challenges companies are facing today when it comes to maintaining customer attention, engagement and retention in a far more connected and competitive marketplace.
Listen to find out:
Challenges faced by CEO's worldwide;
What has caused these challenges;
The New Customer – The Entrepreneur Customer, and are you ready to communicate and engage with them?;
The Solution – The Corporate Podcast; the statistics, successes and benefits of a podcast;
The Seven Key Pillars to a Podcast that maintains customer awareness, engagement and retention, and much more
LISTEN NOW:
Podcast (the-corporate-podcast): Play in new window | Download (Duration: 58:59 — 54.5MB) | Embed
Subscribe: Google Podcasts | Android | Email | RSS
Subscribe to the show with iTunes and Stitcher
Studies show that people are listening to our podcasts during their personal time – while they are driving, exercising or doing chores. Just think about that for a moment – they are inviting us into their lives during their 'precious' personal time. What other medium allows you to do that – to connect and engage with your customers for 30 minutes each and every week. — Annemarie Cross
About Annemarie Cross
Annemarie Cross is a Brand and Communication Strategist, Chief Storyteller and CEO of Communicate Now Pty Ltd.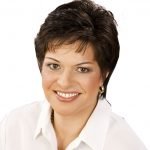 She is also the CEO & Founder of the media corporation– The Ambitious Entrepreneur Podcast Network, and has been referred to as: "The Podcasting Queen" by many of her guests and clients over the years, due to her expertise and involvement in podcasting, since 2008.
Annemarie works with entrepreneurs, solopreneurs, SMBs and corporations, helping them navigate and stand out in a rapidly changing and competitive marketplace so they can maintain customer attention, engagement & retention in a noisy and disruptive marketplace for their businesses.
Contact Annemarie
Website: www.CommunicateNow.Solutions