Do you have a product and/or service that will help entrepreneurs and small business owners grow their business? Would you like to get your brand message out to our expanding global listener base?
Yes?
To help you build brand exposure, we offer a range of sponsorship and advertising packages to suit your budget.
Here are just some of the benefits you'll tap into through investing in one of our sponsorship packages:
A highly targeted market/niche (solopreneurs and micro businesses in service-based industries)
Infinite opportunities for listeners to hear about your product/service as each podcast is accessible by a global audience, 24/7, 365 days of the year
Be able to position your service/product in front of our existing listener base of highly-targeted, ambitious entrepreneurs and small business owners
Once each show is launched, publicity is gained through:
An ongoing strategic social media marketing campaign that promotes each show to an audience of 37,000+ via our extensive social media networks on Facebook, Twitter and LinkedIn
Our Facebook community
Our iTunes Channel
And the extended network of each of our guests
Just a quick recap of our audience:
Solopreneurs
Micro Businesses
Small Businesses
Home-based Businesses
Let's learn more about the amazing results one of our sponsors achieved through getting the message out about her business on one of our shows:
Industry Facts, Stats & Findings:
-Adapted from Podcasting News.com
Podcasting News writes that:
"Podcast fans are a fantastic audience for advertisers to reach, according to a new report from Edison Research and the Association for Downloadable Media (ADM).
Podcast fans are well off financially, they pay attention to ads in podcasts, they're hard to reach with traditional advertising and they are 6 times as likely to "enjoy" the ads in podcasts as consumers of traditional media.
In other words – people that can afford to turn away from "interruption" style advertising are doing so, and opt-in podcasts are one of the few ways to connect with them.
Highlights of the Podcast Consumer Attitudes study include:
Podcast fans are significantly more affluent than general population.
Podcast fans are rapidly turning away from traditional media and "interruption" advertising models.
37% of video podcast users and 31% of audio podcast users say they *enjoy* advertising in podcasts. By comparison, only 6% say same of TV and radio.
Podcasts confer on their advertisers and sponsors a "halo" effect; podcast fans give props to the advertiser for sponsoring a show they like.
Over 70% of active podcast listeners are receptive to sponsorship messages in podcasts.
Tom Webster, VP of Strategy and Marketing for Edison Research, presents of the recently completed ADM study of Podcast Consumers Attitudes.
Other highlights of the research:
One in five active podcast consumers is actively interested in host-read sponsorship messages. Survey respondents believe that podcast hosts/creators are actual users of the goods and services of their sponsors.
Nearly 4/5 of the survey interviewees listen to podcasts every week, but are not as reachable by other "regular" mass media.
Podcast fans say it is not just important to be able to "time-shift" their podcast and other media consumption; nearly equally important is the ability to get unique shows [not available outside of podcast medium].
90% of those surveyed prefer advertising supported shows vs. ad-free paid subscriptions.
3/4 of the respondents use iTunes to find and subscribe and 66% have been listening/watching podcasts for 2 years or more
You can view the presentation and read the entire article on Podcasting News.com here.
"Why are people so much more receptive to ads in podcast?"
Here is an adapted response from Tom Webster, Vice President of Edison Research who recently completed the ADM (Association for Downloadable Media) study of Podcast Consumer Attitudes when he responds to this question on: Podcast Fans Are The Ultimate Audience For Advertiser" on Podcasting News.com
The reason people are so much more receptive to ads in podcasts is:
1. Lack of clutter: each of our shows will only have a limited number of advertiser/sponsor messages included into a 30-minute podcast.
"The lack of clutter on podcasts absolutely facilitates receptivity-but that affects more than just receptiveness to ads. If podcasts were cluttered with ads, it would likely kill the medium." – Tom Webster
2. A highly targeted responsive audience: our audience are ambitious entrepreneurs and small business owners. Therefore, only sponsors and advertisers with products and services specific to our listener demographic will be offered sponsorship/advertising opportunities with any of our shows.
"I think the biggest factor is receptivity. Magazines, for instance have quantified receptivity for years. If you pick up a Wired Magazine, you are probably more receptive to ads for technology products. If you buy Men's Health, you are probably more receptive to ads for fitness products. So when you come across those ads in that context, they are less jarring and may even be read as "content." – Tom Webster
3. Our Hosts' Endorsement builds instant trust with your product/service:
"When the host themselves deliver the message, it really puts it over the top. When the product is good, it is truly a force multiplier." – Tom Webster
You can view the entire response here.
Here is a testimonial from one of our sponsors confirming the successes she received through sponsoring our show:

What you think of The Ambitious Entrepreneur Show?
I love the show – it is such a valuable resource. The topics are truly a reflection of the struggles, challenges and opportunities that entrepreneurs and business owners are having. The guests are experts you can connect with and relate to.
I have loved the interviews I have listened to… I learn a lot, I enjoy the conversation, and I feel like the questions I have are being addressed and answered with real information. I ALWAYS have takeaways and things I can implement immediately!
How you found the experience as a sponsor of The Ambitious Entrepreneur Show?
I know I was a sponsor but did not feel like a sponsor. Typically when I sponsor something, I give money, put my name up and they give me a few minutes to say something about myself.
Sponsorship of your program allows me to be a part of it – really show who I am, what I do, and how I can help. Through sponsoring your show – your community got to know me and connect with me. That is so different from other sponsorships. Also, I felt it was authentic, you believed in me and what I was doing, promoting me whether I would have sponsored your show or not.
Truly if people are looking for a unique way to get their message out to this target market – they need to talk with you. 
How has your involvement with the show helped you build exposure for your business?
You practice what you preach; you are the guru of marketing and promotion. By being a part of this show I was able to tap into your audience.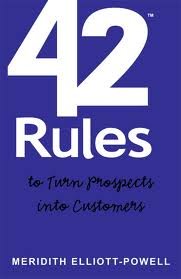 Your Facebook fans and Twitter followers opened me to a large following that I had not exposure to. The mentions on Twitter and the postings on Facebook got my name out there, my book out there, and my business out there. In addition, it forced me to get active in a medium – a critical medium that I had largely been ignoring.
You were so generous with the recordings. I have reposted them; used them in my newsletter; and added them to my media page. Through doing this I have been able to enhance my credibility. I have been surprised at how many people listen to them and what incredible feedback I have gotten.
Lastly, I LOVED and so appreciated you promoting my book. You introduced me to markets and people I never could have reached.
What results have you seen through being involved in the show?
I was amazed at how many people listened to the program either as it aired on your show or from the retweets on Twitter or posts on Facebook. People have connected with me; asked me questions. While I don't know the exact figure – I do know that my book sales have increased.
Also, peers reached out to me after hearing the show and have wanted to connect and discuss how we could work together. As mentioned previously I would never have been able to gain this type of exposure to these markets and people were it not for my involvement as a sponsor on the show.
Any last words?
Just that you are natural…
Honestly I looked forward to doing the shows every week. I felt like we connected through our message, our values and our passion… I kept forgetting I was promoting my business, as it felt like a conversation where we could really talk about helping people become successful. And, that is how it should be!
Contact us to find out more about our sponsorship and advertising opportunities.