Krisztián Szombat – Creative Art Director
Krisz is a highly talented, passionate Online Illustrator and Marketing whiz with impressive ability to encapsulate a business's brand voice in his graphic designs and imagery.
Krisz has created all of the design concepts for both The Ambitious Entrepreneur Podcast Network and continues to contribute his expertise to the overall marketing strategies.
RJ Basillo – Audio Engineer
Formerly dubbed an 'Audio Genius" RJ heads our sound department and continues to edit and mix our shows and sponsor snippets to make us all sound fantastic.
His talents are vast and extend across audio engineering and music production.
Jackie Lebrun-Garcia – Guest Liaison Manager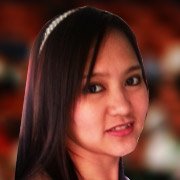 As the frontline person of The Ambitious Entrepreneur Show and The Ambitious Entrepreneur Podcast Network, Jackie manages all our communications with prospective and current guests.
Jackie is committed to ensuring our guests' experience is a happy and memorable one and is only to happy to respond to your request.
Want to be considered for one of our upcoming shows? Click here to find out more.
Julie Boland – Sponsor & Advertising Manager
Want to learn more about how you can boost brand awareness by sponsoring one of our shows or snapping up one of our limited advertising spots?
Our Sponsorship and Advertising Manager – Julie will only be too happy to provide you with more information about how you can get your business out in front of our growing listener base and extended social media connections.
Find out more about our Sponsorship and Advertising packages here.