Discover How To "Crack The Twitter Code" & Build Your Business Globally
Want to reach tens of thousands of your ideal clients through Twitter – but don't know where to start?
Want to post something on Twitter, but unsure what type of content is the best to share?
Does the jargon, the do's and don'ts of what you should post, and Twitter etiquette – end up confusing and overwhelming you?
You're not alone.
Thankfully, Twitter Expert – Keith Keller has put together this powerful one-on-one 60-minute "BREAKTHROUGH CONSULTATION" that is specifically designed to take the mystery out of Twitter for you and your business.
This breakthrough consultation is specifically for entrepreneurs and business owners who are new to Twitter and want to learn the basic fundamentals of Twitter to get them started.
Keith's down-to-earth and 'keep-it-simple' style will show you how to:
Get more followers
Extend your reach using hashtags (#)
Track the progress of your tweets
Automate your tweets to save you time
Drive traffic back to your website to increase your database and your sales
and much, much more
Twitter Coaching for Entrepreneurs and Small Business
Book My Session $97 (plus GST*) *GST applicable ONLY in Australia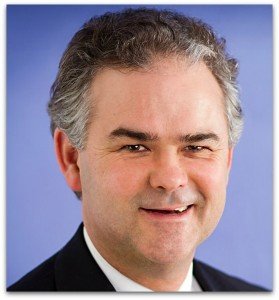 About Keith Keller 
Keith Keller is now well known internationally as "The Global Twitter Marketing Specialist". He has appeared on numerous radio shows, teleseminars, webinars, and Google hangouts across the US & Canada, UK & Europe, as well as Australasia.

In addition, Keith offers "One On One" coaching about Twitter Marketing to clients around the world via SKYPE and now has an ever growing list of Social Media training products available.

Client's are SINGING Keith's praise…
"Keith is truly the Twitter Specialist and the best in this field."
"I recently co-authored a bestseller book called Unbreakable Spirit. He began a Twitter campaign and tracked it with a new hashtag #UnbreakableSpirit. In just a few days I had over 2,000 hits on the link he created. He also provided many tips and tools for me to be more effective and efficient with Twitter.Keith is such a joy to work with, not only because he's knowledgeable, but because of his warm spirit and smile which comes through the phone."
Felicia Shaw, MBA CEO at Simply In Your Purpose
"Keith has helped me tremendously during my global travel TV host contest!"
"He guided me when I started twitter and gave me so many great tips and advice on how to use social media to garner support from creating short links to attention catching headlines! Because of Keith's relentless support, I was voted Top 2 in the world and for several weeks, received the most votes in the US as well.Keith really knows and shows true passion for social media and helping people to reach their goals through it. I was honored to be a guest on his show (Career Success Radio) in addition to his social media talents, he is a great listener and host as well!I would recommend Keith to anyone who may need help in social media without any hesitation."
Li Jing, Multimedia Journalist – New York
"I first met Keith on Twitter, when he took the time to respond personally to my follow. Given that he has well over 30K followers, I thought I was seeing things at first."
But sure enough, he was the "real deal" and his informative Twitter-feed turned me into an instant fan. I am an actress, and, at the time, not many had knowledge about how Twitter worked, or how it could be used by people in my field. When I found out that Keith teaches people how to manage Twitter for business, I was keen to learn more. I began coaching with him at the beginning level (TWITTER 101). Keith's Skype sessions were not only personable, and packed with useful information, but they gave me the confidence and specific steps to implement a marketing strategy for my time on Twitter. I must thank Keith personally for introducing me to an application that has transformed my experience online and turned me into a "Broadcaster" (Klout Score: 63) and award-nominated digital publisher in less than a year (2012 Shorty Awards, Top 10, #Magazine).
I am continuing to train with him in his "Global Twitter Kickstart Program". Keith is imaginative, and "clued in" at such a high-level; I feel like I have a "Twitter Super-Hero" on my side as I delve deeper into my goals within my industry (Acting / Entertainment). I recommend Keith Keller to you, with his super-human knowledge of Twitter, he is simply among the elite-best in his field – and I greatly enjoy working with him."
Natasha Younge, Actress – Los Angeles
"Keith describes himself as the "Twitter 4 Business specialist" but he is so much more."
He has an encyclopaedic knowledge of Twitter and knows how to market on that platform. What he doesn't tell you is that he has the insight and skills to help you define who you are professionally. He simply asks all the right questions. Working with him has helped me immeasurably in defining my own 'brand' and finding my niche in a crowded world. And if what you really want is visibility on Twitter, Keith will help you get that too."
Liz Wilson, Content and Communications Strategist, Switzerland
"The moment I began speaking with Keith over Skype my enthusiasm and motivation went through the roof !
"I am a singer/songwriter in the middle of building my music career in Philadelphia, and one of my weaknesses is knowledge about how to use Social Media to benefit my career. Keith took our project to the next level with increased views of my You Tube channel, visitors to my website, and increased followers on Twitter.
I would thoroughly recommend Keith to anyone in the music industry, beginners and major artists alike, his passion for what he does is absolutely contagious. He treats everyone as if they are equally important to the equation. He is a true Twitter specialist and is endlessly engaging."
Sarah Kane, Singer/Songwriter – Philadelphia
"These sessions are the BEST money you will ever spend if you are ready to take your product global."
"Keith has connections all over the world and because of his mentoring, I have now made contacts to host my seminars in LA, Vegas, New York and Canada."
Melissa Schembri, Author & Speaker Find Your Dream Job In 21 Days

 Book My Session $97 (plus GST*) *GST applicable ONLY in Australia